2021 MakeX Spark Online Competition
「Code For Health」
Valid Period: 14:00, 15th May.-14:00, 25th May. UTC+8

 
Please follow the participation instructions for your first time.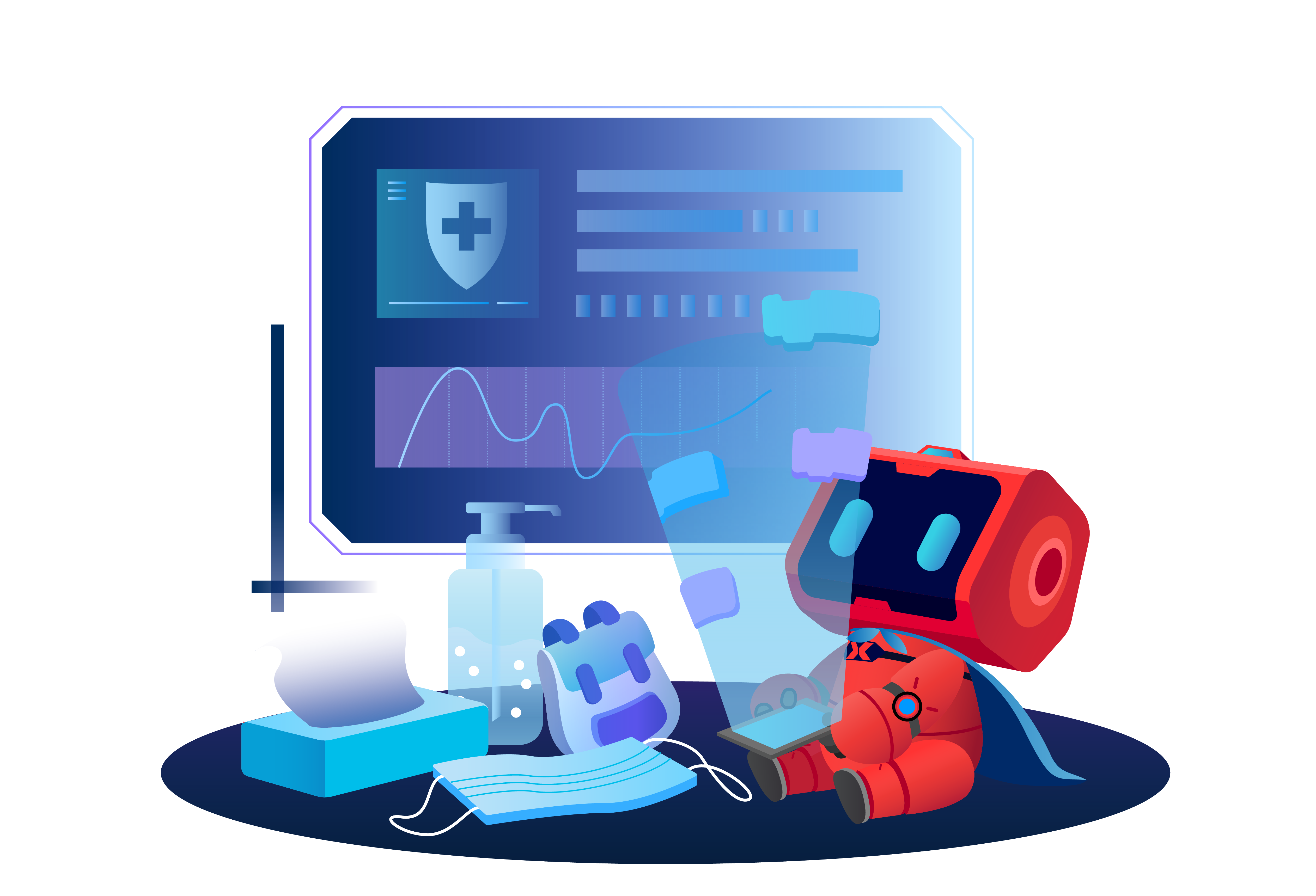 Participation Instructions
Thank you to all the contestants and mentors for joining the 2021 MakeX Spark journey. The final result of the 1st match is listed below. The award certificates and score reports will be sent to each contestant via email within a month. Those who are not awarded on the list will also get the participation e-certificate. The online awarding ceremony will be held in late June. Please keep close attention. Any questions please contact us via makex_overseas@makeblock.com  
Thanks to the judging panel who put a lot of efforts into this competition. They are (in no particular order):
Khaled Eskaf、André Bresges、Nasharuddin Zainal、Antonius Juniadhi Soekendar、Krittaphat Monaiyakool、Norman Fuertes Navarette、Ts Mohd Zaki bin Ghazali、Hasan AbuFares、Lo Heung Kwong John、Saleh Hasan Salih Qoqazeh、Dr. Iskandar Yahya、Kyun Wi、Syed Bilal Hassan、Yingwu (Andy) Wang、Arwa Ahmad Nassar 、Ir. Dzulfarqeish Bin Zainuddin、Mohd Hisharuddin Bin Mat Daud、Gökçe Türkay、Melalaine B. Austria、Tan Cheng Yian、Zeljko Udovcic、Daniel Edwards、Kathy Rutherford、Serkan Turkay、Jomar P. Cruz、Muhammad Norsaiful Bin Abd Rahim、Terry Jiang、Anandhi Balaji、David Peng、Noureldin Mohammed Zakaria、Sharina Yunus.
Automated Medicine Assistant (A.M.A)—Rayyan Shiraz
CHARM (Caring Health Assistant Robot Module)—Ciaryn He and Isselyn He
Smart Emergency Ambulance and Traffic (SEATS)—Arham Raffay
Touch-less Water Dispenser—Fathan Aditya Zafran
Medicine Robot—Sasiprapha Panomkhet and Yaneenart Charamat
Carebot For Modern Hospital—Nicholas Steven Wartono And Nadya Clara Soekojo
*The Young All-Rounder team will receive e-certificate and one CyberPi Go Kit. Each winner will receive one Young All-Rounder Medal.
Shaiji Johnson
Nano Syaiful Rohim
Yi Byungkyu
Krittaphat Monaiyakool
Aldren E. Camposagrado and  Gillea V. Millama
The Indian High School, Dubai
Beyond Coding
Tinker Bell Labs
Robotik SIKL
Panda Academy
*Each awarded mentor or organization will receive an e-certificate and one mBot2.
Touch-less Water Dispenser—Fathan Aditya Zafran
Eye protection helper—Yoon Joon Bae
Scrant Project Innovation—Amsyar Bin Roziman
Stop Microbe—Roman Ponomarenko
Mask On Mask Off—Hannah Aisha Hassan
HHelper—Ana Beslic and Klara Vranjes
Robot  against Covid—Mark
Ameer Stay-Safe-Bot—Ameer Ali Jamot
Body Temperature Hand Sanitizer (BTHS)—Ali Aiman Bin Dzulfarqeish
*Each special awarded winner (Young Designer, Young Innovator, Young Engineer, Best Demonstration) will receive an e-certificate.
Medicine Robot—Sasiprapha Panomkhet and Yaneenart Charamat
Automated Medicine Assistant (A.M.A)—Rayyan Shiraz
CHARM (Caring Health Assistant Robot Module)—Ciaryn He and Isselyn He
AI First Aid Kit—Hasan Salman Balagam
Smart Emergency Ambulance and Traffic (SEATS)—Arham Raffay
Carebot For Modern Hospital—Nicholas Steven Wartono And Nadya Clara Soekojo
Wash Your Hand Trainer—Ananda Kirani Mahagitta Wicaksono
Meddy Teddy—Zera Uensupa
A.I. Nurse—Mikail Mahad
Fresh Life Manager—JungYeon Choi
All in One Dolphin Health Robot—Kawee Deeruksa
Daily Health Planner—Danielle Choi
Covid-19 Awarness Game—Ahmad Mustafa Peerji
Face Mask Reminder—Nur Shadrina Bt Kamaruzaman & Nur Aleesya Kaisara Bt Khairul Anwar
Smart Healthy Box—Faith Abe Tanaya and Isaac Theodore Amadeus
Sitting position indicator—Ryan Yoon & Siu Song 
Smart Trolley—Vithawadee Navaree
Corona Figher Arcade—Kenzo Pramana Putra Wicaksono
Smart Wheel Chair—Zain Ali Memon
Hospital mBot—Ihsan Hafiz Zaid
VRBike—Lucija Udovcic
Food Suggestion System—Tina Cho
ProjectSSS: Seal for Safety and Security—Vinta Conquerors
TranspoSafeBot—Enzo Dominic A. Perez and Michael Craig G. Sing
Airflow Monitoring System—Lo Tsz Ching & Leung Hui Ching
Weather Pod—Kailey Kim & Jian Choi 
RoboLife – Your Life companion—Mohammed Ayaan Zackaria Hussain
Echo—SeEun Park
The Guardian—Anushka Gupta 

& Saanvi Hitesh Assar
RaphaelCruz_CleanCycle—John Raphael Cruz
Helper app for Deaf—Airani Yuki Putri
MakeX-2021(Smart Ai System For Disabled)—Ali Taghiyev
Health Information System Samantha Tjia—Samantha Tjia
Automatic Hand Sanitizer—Nur Auni Husna Bt Ahmad Lukman
Social Distance Monitor—Harry Ding
MakeX Smart Dustbin—Mohammed Basith
Mbotproject—Ghazi  Mohammed & Hani Mohammed
Mental Health—Beomjun Kim
Team Robotica – Makex Global – Code For Health—Akshay Tp & Sai Pranav
Smart Band—Seojun Hong & Hayoungkim
Bantay Ranger—Lian Anthony B. Papna And Joshua Rely Abelita
Mask Checking Project—Siu Yoo & Byoungmin An 
Ultron The Cleaning Bot—Zawwar Ahmed Jaffrani
COVID-19 Virus Destroyer—Kseniya
HCASS- Home Clean And Safe Service—Florence Gwyneth Handojo
Face Mask Recognizer—Luca Folino Hernandez
Superbot—Amzar Bin Roziman
Motion Detector Health Bot—Faith Gabriella Onggowarsito & Sharlene. A Septiawan
Sauberbot—Joaqui Nathan C. Yap And Jacob Danilo Abelita
Distance Warning System (DWS)—Amir Zharif Zafran Bin Mohamad Zaki & Aleesya Zahra Mahmud Bt Abdul Rani
Smartdustbin_Edited 1—Emir Irfan Bin Mohd Hapirosrais & Muhammad Hazri Iman Bin Mat Sabri
Project Mcurador—Ann Mary Joseph
Automatic Hand Sanitizer—Ariana Zahraa Bt Abdul Wahid & Mohammad Jazrein Crossley
The  ' Mbot Hospi-Tech'—Narain Kaviyarasan
Family Baseball Game—Lin Hsing-Yu
Mask Dispenser—Naomi Gomaidi
Meterbot1.0—Danial Raddelian Aziz & Ahmad Syauqi Ridho El Haq
Robot Sop Helper International—Aiko Kalisha Arastha  & Naura Ahista Putri 
Makex!!!!!!! Healthy Livin App—Manya Garg
Medminder—Pooja Manoj
Robocare – Your Health Assistant—Pavan Jolly Pratheesh
*Each special awarded winner (Young Designer, Young Innovator, Young Engineer, Best Demonstration) will receive an e-certificate.
Project Assessment
26 May-15 Jun.
Results Publicity
16-18 Jun.
*All the deadlines are subject to UTC +8, China time.
Elementary: 6-9 Years Old
Intermediate: 10-13 Years Old
1-2 Student(s)
1-2 Mentor(s)
*Contestants should use mBlock 5 to program projects. The hardware is not limited. Recommended hardwares are shown as following.
 If you want to buy any equipment, please contact the local distributor or MakeX Committee: makex_overseas@makeblock.com.
AI & IoT Creator Add-on Pack
Instructions(1): Publish Project
Instruction(2): Submit Project&Poster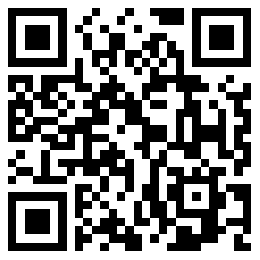 MakeX Spark Online Competition is a project-based creative design program for young people aged 6 to 13. The participating team will need to focus on the specific theme and devise a solution through software programming and hardware construction. The solution will be a demonstration project and a poster with topics including research, design-thinking process, construction scheme, and outcome summary. 

With the characteristics of low entry-level and flexible forms, Spark focuses on guiding teenagers to not only learn interdisciplinary knowledge and apply them to practical problems but also improve their problem-solving and logical-thinking abilities, developing their creativity and imagination. 
In 2020, an outbreak of the novel coronavirus (Covid-19) infection affected every aspect of our lives. Scientific institutions, governments and enterprises all over the world work closely together to quickly use scientific means, from studying the principle of the virus, tracking the spread of the virus and popularizing scientific knowledge of epidemic prevention, great efforts have been made to build a scientific defense line for the protection of human health.
The theme of 2021 MakeX Spark Online Competition-1st match is Code For Health. We hope that participants in Spark are able to contribute their own creative ideas to safeguard human health. There's no limit to what you can do — you can build a touch-free robot to fight epidemics and deliver supplies to hospitals, develop intelligent tools that can destroy viruses and protect human health, or invent diagnostic tools to diagnose the health status of the human body or community at any time……. As long as your ideas are bold enough and have something to do with protecting human health, you are the safety guardian we are looking for!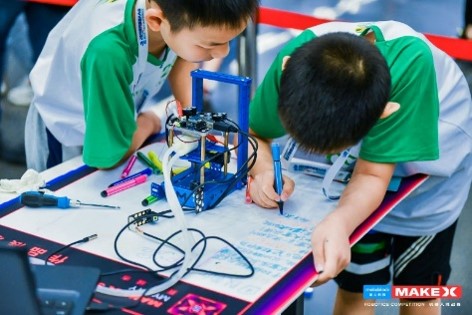 ☆ Project-based creative design program
Unlike most robotics or coding competition, it also requires creativity, design-thinking and presentation, working as a complete project circle.
☆ Have all-round development
You will get a comprehensive development by using logical thinking and innovation to design solutions for a real-world problem and demonstrating it to others.
☆ A fun solution to distance learning
It gives you an opportunity to study at home and have great fun while creating and learning.
☆ Experience the joy of sharing
You are encouraged to showcase your project in the global community and share your experience in the online awarding ceremony!
☆ Compete virtually and submit online
You are free to complete your project anywhere and submit it online.
☆ Attend basic Workshops
The training workshops or webinars organized by MakeX will be open to all participating teams, with a variety of interesting and practical topics.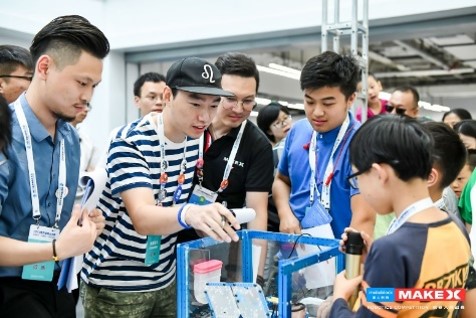 "I was not so convinced that our students could be able to participate in the competition after 3 months of intensive training. And I thought competitions or winning is not that important to them, but I was wrong. When they need to design, construct, and present their work at the end of the project, they surprised me by their commitment and creativity."
Laura Wu
Mentor from STEM@IT
"We had quite problems with organization, because of the pandemic. Older students don't have classes in school so we had to collaborate online. There was no problem with theory and discussing ideas, but when we had to do the practice part, there were a bit of hiccup. Some of them managed, some didn't. But idea and preparation will stay with them for some other competition with the similar theme".
Zeljko Udovcic
Mentor at C.H.A.O.S.
"MakeX is a terrific teaching material for young students to develop coding creativity and experience. Make X which has much better quality than any others in the market makes students highly concentrate on their projects. The best point we learned is that coding education should be to stimulate students' interest, not just cramming something to their brain."
BeyondCoding
Excellent Organization
Your Journey Through
MakeX Spark
Specially curated by industry experts
Publish in mBlock community
Submit project&poster online
Judge evaluation
Online awarding ceremony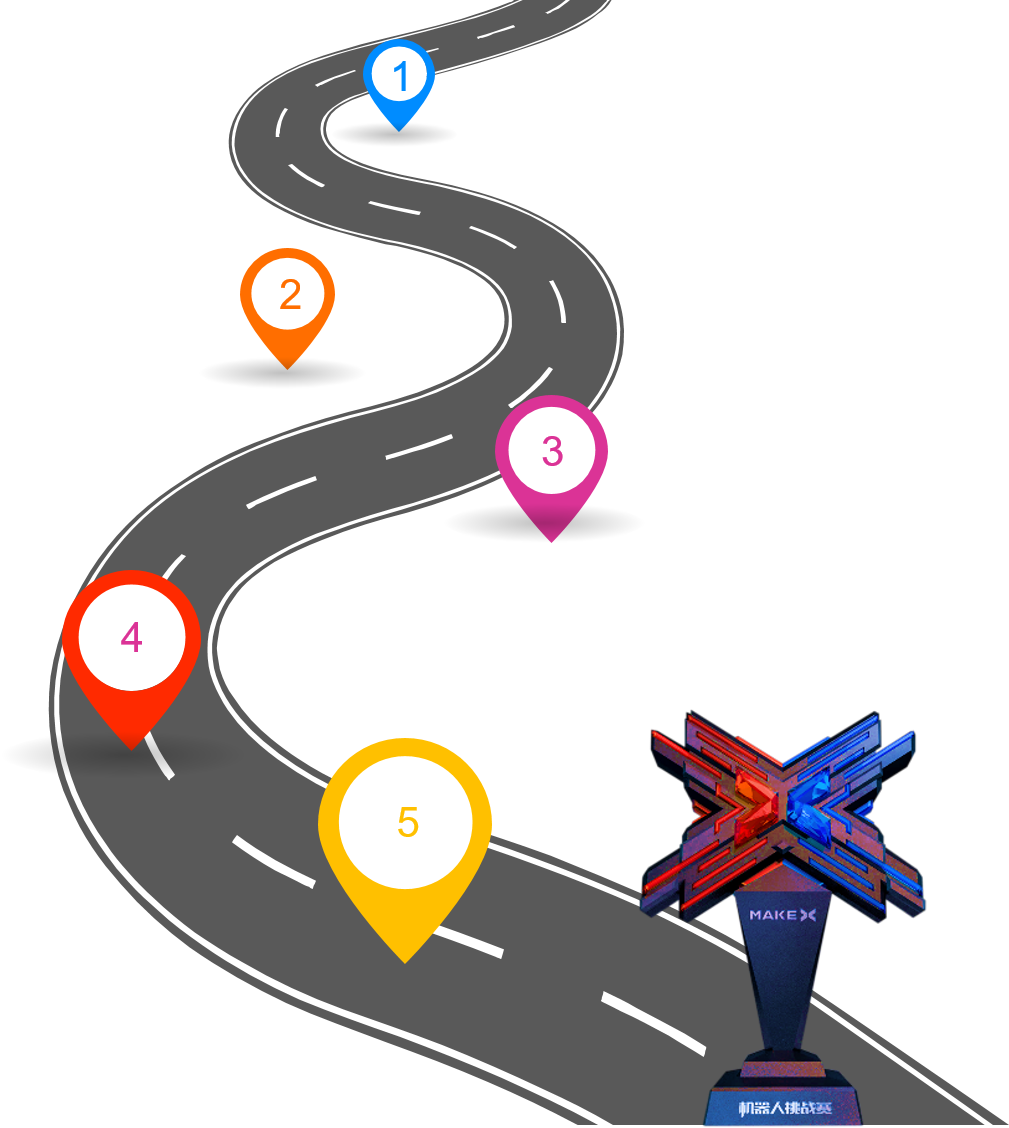 Basic learning of hardware & software
Attend workshop
Topic research
3. Project Design & Construction
Generate possible solutions
Select a solution
Program and build up the structure
Test and improve Design your poster
2021 MakeX World Championship
Young All-Round winners qualified to 2021 MakeX World Championship
Special Award winners eligible to apply for the 2021 World Robot Contest
Through MakeX Spark, contestants can reflect on their abilities in five dimensions.
*Under the premise of complying the rules, contestants may receive a STEAM Ability Assessment Report. The diagram on the right is an example of the abilities distribution.

ELECTRONIC TECHNOLOGY
Use various types of electronic modules
Achieve the functions of the project accurately and smoothly

PROGRAMMING ABILITY
Proficient in applying programming concepts or algorithmic techniques
Concise program with no bug

DESIGN ABILITY
Design complex mechanical structures
Use a variety of maker or art materials to design the outlook

INNOVATIVE THINGKING
Unique and novel solutions
Clear target users and project positioning, highly related to the theme

COMMUNICATION SKILL
Speak fluently in the demonstration video
Show the complete problem-solving process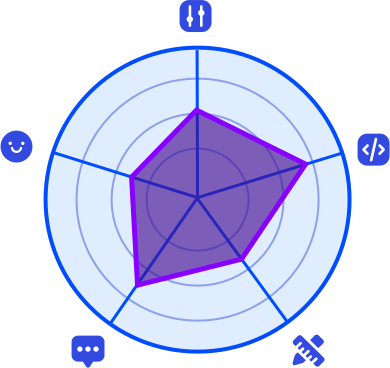 E-certificate & Medal

Cyberpi Go Kit
In each competition, the top six contestants of the total score ranking can win the " Young All-rounder " award (can be received together with one special award). The winners of this award are qualified for entering MakeX World Championship, and they also have the opportunity to apply for the entry of World Robot Contest.

All the contestants receiving special award(Young Designer, Young Innovator, Young Engineer, Best Demonstration) have the opportunity to apply for the entry of World Robot Contest.
The Excellent Mentor award is comprehensively decided according to the number of contestants and award-winning projects instructed by the same mentor. The quota of this award is five for each match.
The Excellent Organization award is comprehensively selected according to the number of contestants and award-winning projects provided by the same educational organization. The quota of this award is five for each match.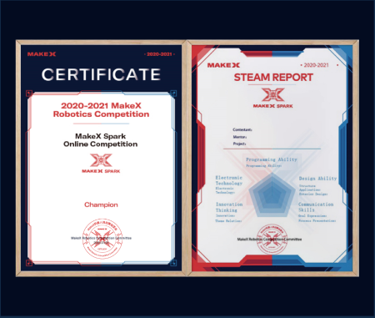 E-certificate & STEAM Report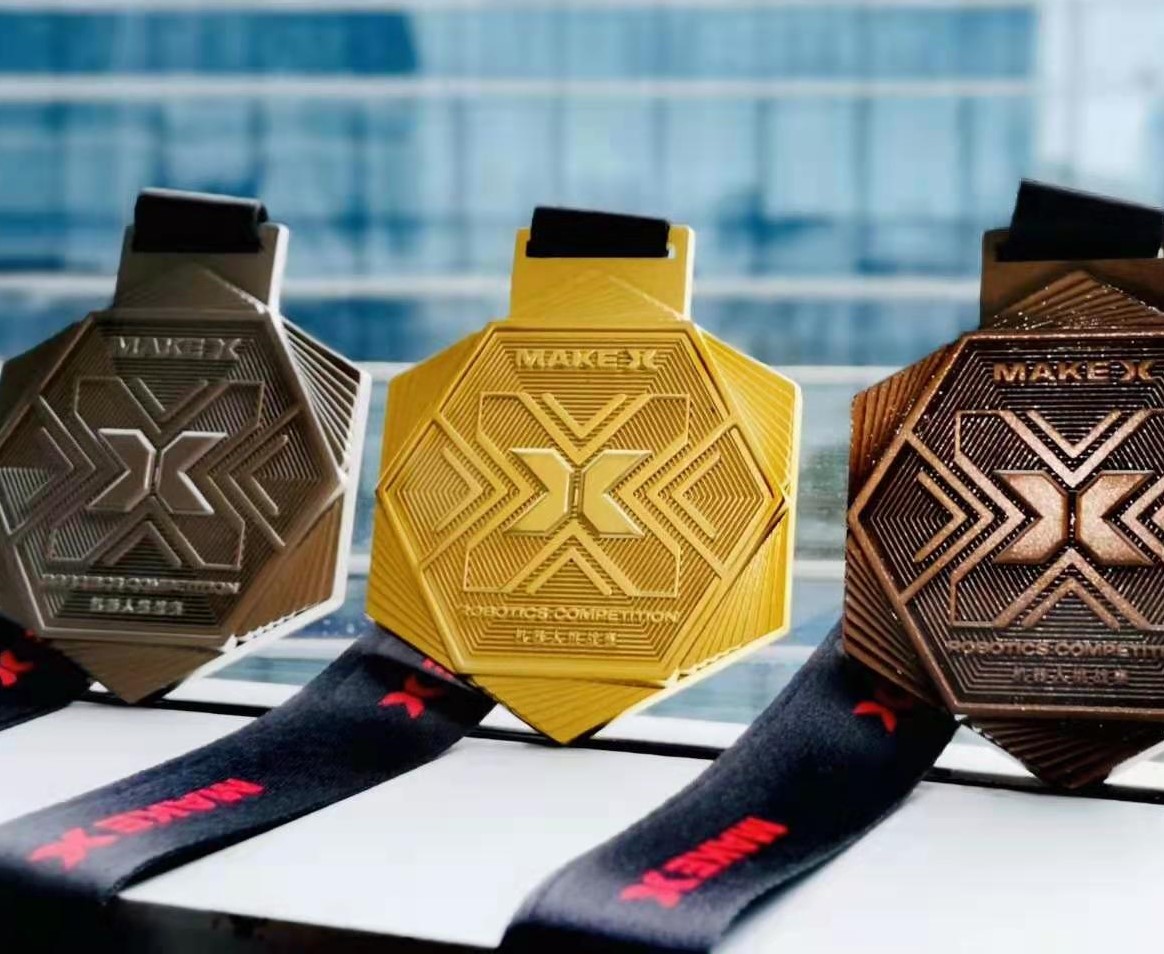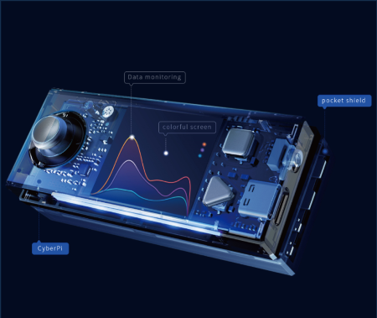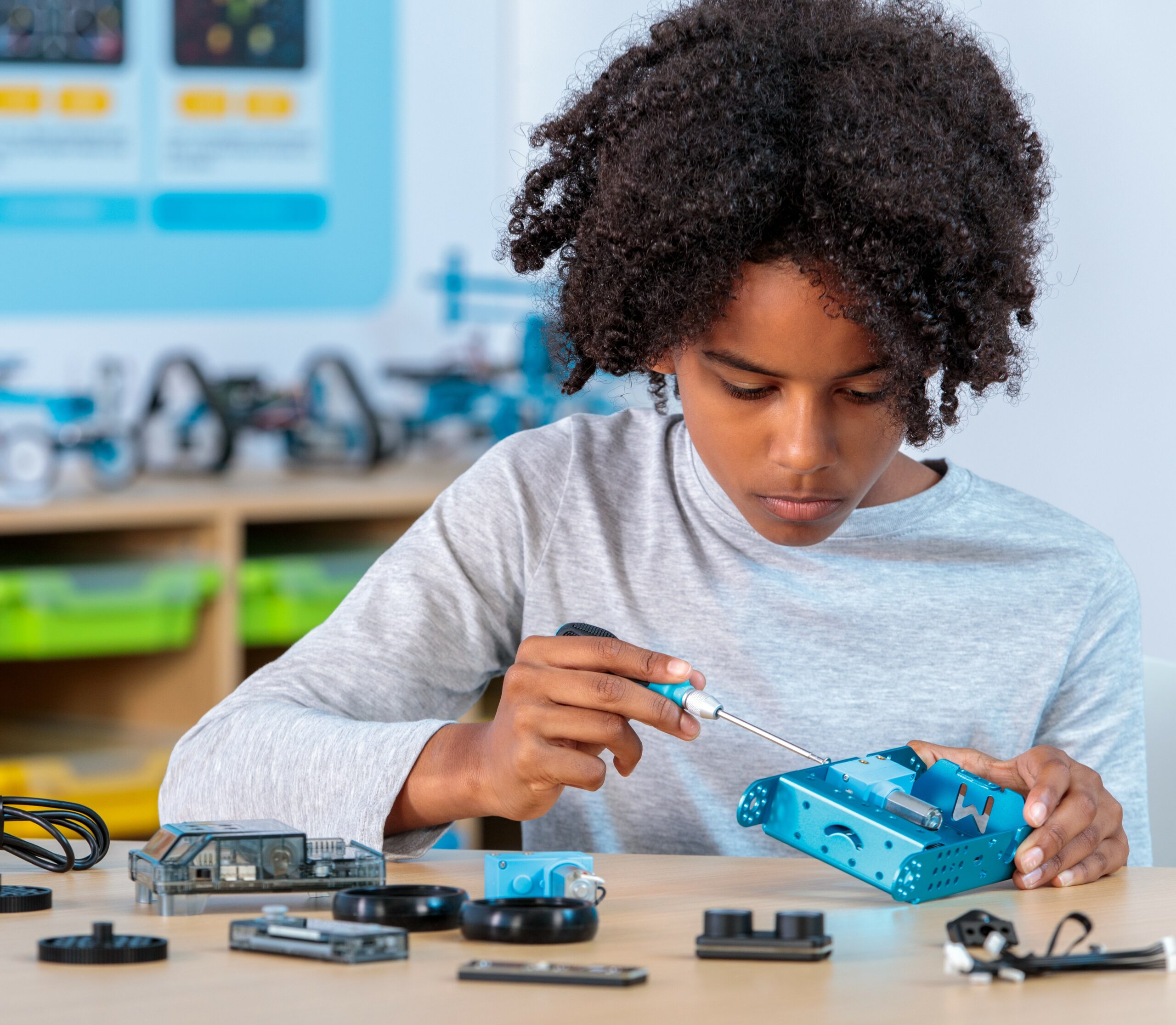 Young All-Rounder: Each Young All-Rounder winner will receive an e-certificate, one Young All-Rounder Medal, and one CyberPi Go Kit.
Excellent Mentor / Excellent Organization: Each awarded mentor or organization will receive an e-certificate and one mBot2.
Special Awards Winner: Each special awarded winner (Young Designer, Young Innovator, Young Engineer, Best Demonstration) will receive an e-certificate.
Not-awarded Participant: The contestants who have not won any awards will receive a certificate of participation.
* Displayed in no particular order.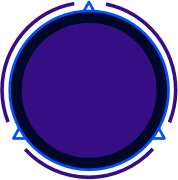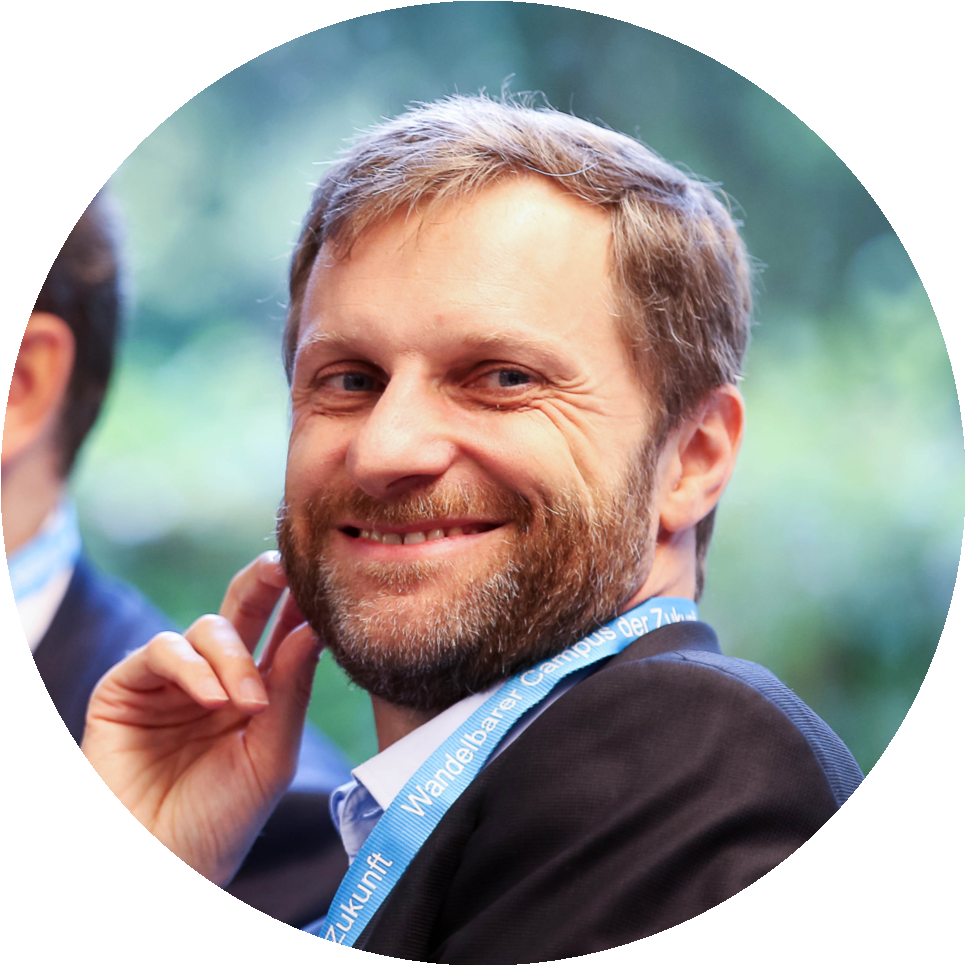 Prof. Dr. André Bresges is director of the Institute of Physics Education, the University of Cologne.
He currently researches the application of digital media in science education and the use of Learning Management Systems for K-12 and higher education. He is part of the Committee for Educational Technology in the American Association for Physics Teacher (AAPT).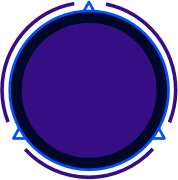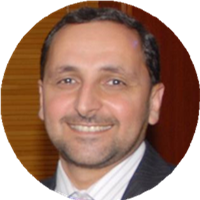 Dr. Khaled  is the Assistance Professor of Intelligent Systems, College of Computing & Information Technology, Canada. He got Ph.D in computer science from Salford University- UK.
His Research is related to the development and evaluation of novel intelligent and visualization systems that involve the digital signals and images using artificial intelligent techniques and pattern recognition.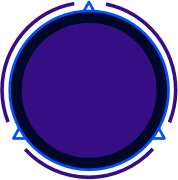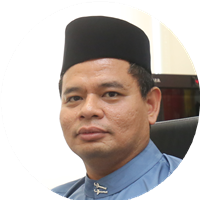 Dr. Nasharuddin Zainal is a lecturer in Computer & Communication Engineering at the Department of Electrical,  Electronic and Systems Engineering,The National University of Malaysia.
He received Ph.D in Engineering from the Tokyo Institute of Technology, Japan. He is a professional Engineer registered with the Malaysian Board of Engineers, a senior member of the IEEE and  a registered Member with the Malaysian Institute of Engineers.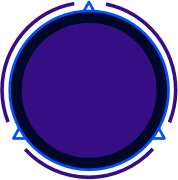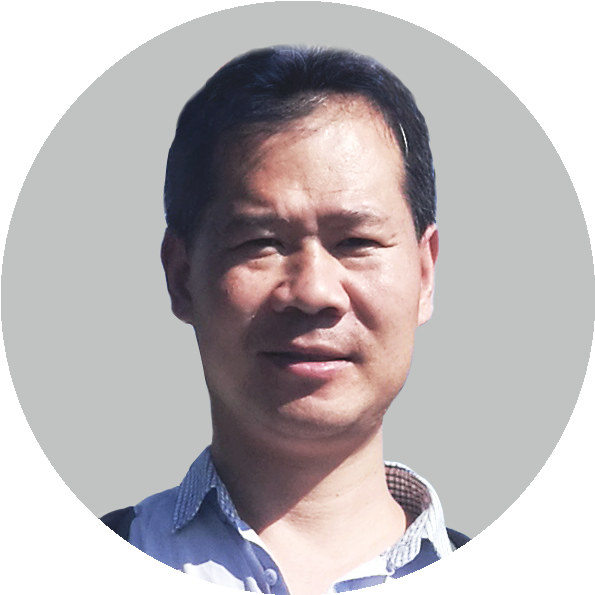 Mr. Shuaiqi is an associate professor and senior engineer; former R&d director of Multimedia Division of Tsinghua Electric Power Simulation Laboratory.
He obtained 1 national utility model patent and 7 software copyrights, with 16 years of experience in programming teaching, software development and management, and rich experience in innovation education and STEAM course design.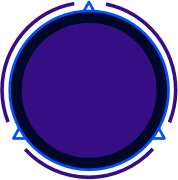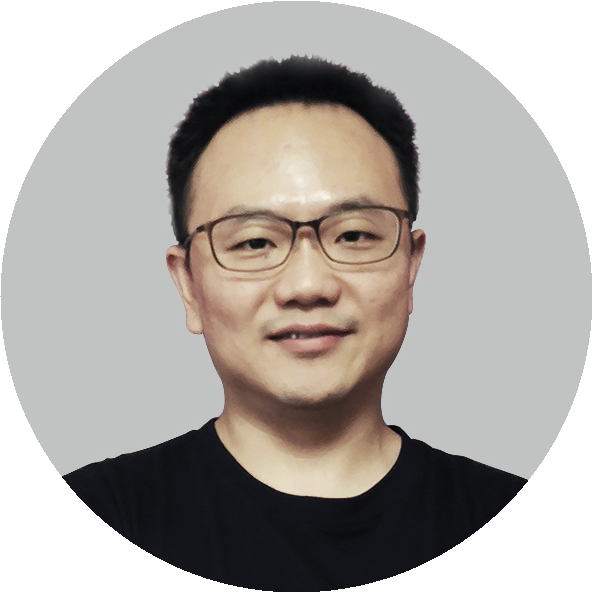 Dr. Fei is graduated from The College of Mechatronic Engineering and Automation, National University of Defense Technology,with doctor degree of engineering, research focusing on robot control. 
Since 2004, he has participated in many RoboCup international and domestic high-level competitions as the chairman of the organizing committee. He is also the Head referee of 2016-2019 VEX Robot Asian Open.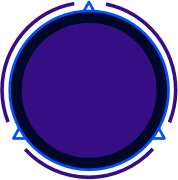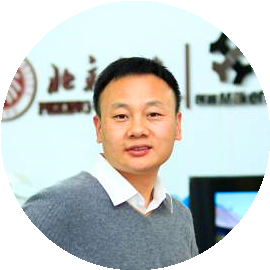 Mr. Lei is the former director of Innovation Project of Peking University Maker Practice Education Center, member of Global Youth Artificial Intelligence and Robotics Competition, and head of EwC-Entrepreneur World Cup China.
He is engaged in student innovation and entrepreneurship practice education for many years and won the Innovation Practice Award of Peking University for two consecutive years.
Judge panel of the 2021 MakeX Spark Online Competition consists of a Chinese jury and an English jury, each composed of judges, senior judges and expert judges. The Chinese jury is responsible for the assessment of the three Chinese competitions, and the English jury is responsible for the assessment of the two international competitions. All the project assessment work will be online. Each project is scored by several judges, and the disputed projects will be sent to the senior judges.

Hosted by: MakeX Robotics Competition Committee

Organizer: 

Shenzhen Makeblock Co.,Ltd