2021 MakeX Robotics Competition World
Championship-Spark Online Competition
「Open Theme」
Valid Period: 14:00, 19th Nov.-14:00,10th Dec. UTC+8

 
Please follow the participation instructions for your first time.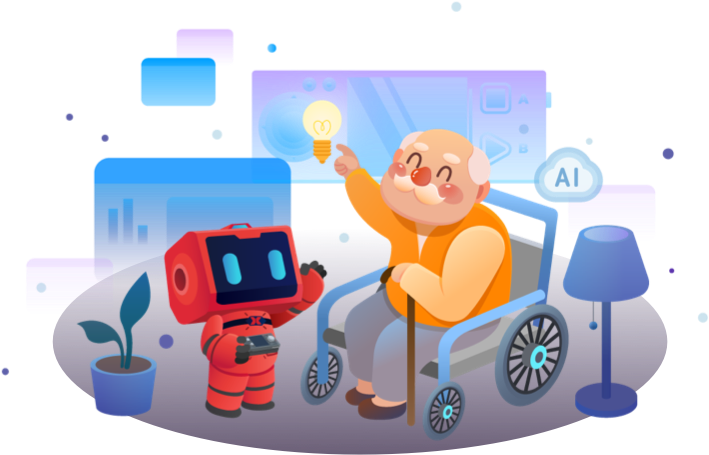 Participation Instructions
Thank you to all the contestants and mentors for joining the 2021 MakeX World Championship Spark Online Competition. The final result is listed below. The award certificates and score reports will be sent to each contestant via email within a month. Those who are not awarded on the list will also get the participation e-certificate. The online awarding ceremony will be held in March, 2022. Please keep close attention. Any questions please contact us via makex_overseas@makeblock.com
Thanks to the judging panel who put a lot of efforts into this competition. They are (in no particular order):
Mohd Hisharuddin Bin Mat Daud, Antonius Juniadhi Soekendar, Noureldin Mohammed Zakaria, Syed Bilal Hassan, Vivian Fung, Terry Cheng and WaiChuen Wu.
Guardy — Ciaryn He & Isselyn He
MaskBOT & DSV21 Project — Micah Rayven Mercado Navarette
Smart Kitchen V2 — Ananda Kirani Mahagitta Wicaksono
Evo Smart Wheelchair — Nicholas Steven Wartono & Brijesh Puvvada
SAHRA SPARK — Jorge Gabriel Chumbipuma Cerna & Hilda Maria Rosas Cordova
Medicine Robot — Sasiprapha Panomkhet & Yaneenart Charamat
HealthX — Lucija Udovcic & Marko Proloscic
team TONO — Soushi Tonohara & Tatsuki Ito
D-Guardian — Ethen Lau Dee Hung & Mindy Teo Jia Shan
HABO (House Assistant roBOt) — Nadya Clara Soekojo
Thefuturehome1 –Maily Pereira Mancera & Marian Bernal Pereira
SMART FUTURE CITY JASON — Jason Pratama
Automated Medicine Assistant (A.M.A) — Rayyan Sheraz
A smart light I lamp — Eric Liu
Smart Medicine Box V.2 — Ganpitcha Rungrattanaprasert & Gunpipat Rungrattanaprasert
Team Robotica H.E.A.L.T.H. Island — Akshay Thanipet Padmanabhan & Sai Pranav Parasuraman
STEAM Room for little children — Sofía Shengsí Gonzales Leon & Alejandro Shengde Gonzales Leon
MakeX Plantern 2021 — Harrison Wu
Alz-Care Never forgetting, always remembering –Woon Seng Hong & Andrea Ho Hong Ming
CARE Companion and Assistance Robot for Elderly –Annisa Nurmedina & Ihsan Hafiz Zaid
Smartpeekproject –Adam Belal Elsherbiny & Ziad Mohamed Mahmoud Dorra & Hazem Ahmed Mansy
Champion
Runner-up
Second Runner-up
Publish&Submit
19th, Nov.-10th, Dec.
Result Publicity



14th, Jan.
*All the deadlines are subject to UTC +8, China time.
1-2 Student(s)
1-2 Mentor(s)
*Contestants should use mBlock 5 to program projects. The hardware is not limited. Recommended hardwares are shown as following.
 If you want to buy any equipment, please contact the local distributor or MakeX Committee: makex_overseas@makeblock.com.
AI & IoT Creator Add-on Pack
Instructions(1): Publish Project
Instruction(2): Submit Project&Poster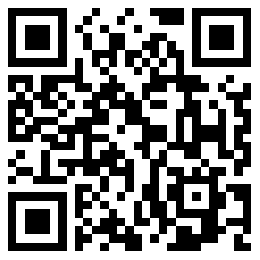 MakeX Spark Online Competition is a project-based creative design program for young people aged 6 to 13. The participating team will need to focus on the specific theme and devise a solution through software programming and hardware construction. The solution will be a demonstration project and a poster with topics including research, design-thinking process, construction scheme, and outcome summary. 

With the characteristics of low entry-level and flexible forms, Spark focuses on guiding teenagers to not only learn interdisciplinary knowledge and apply them to practical problems but also improve their problem-solving and logical-thinking abilities, developing their creativity and imagination. 
The 2021 MakeX Robotics Competition World Championship-Spark Online Competition sets an open theme for all contestants to make the most of their programming skills, scientific knowledge, and innovative ideas. Contestants are encouraged to freely build efficient projects for passing love and care. Welcome to join us and share your brilliant solution to create a better world for all human beings.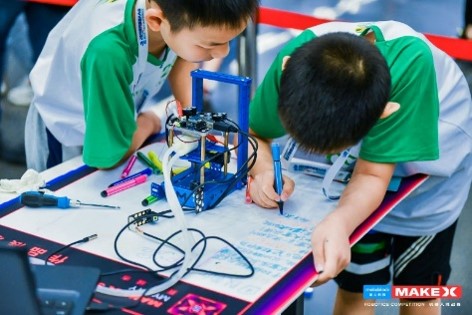 ☆ Project-based creative design program
Unlike most robotics or coding competition, it also requires creativity, design-thinking and presentation, working as a complete project circle.
☆ Have all-round development
You will get a comprehensive development by using logical thinking and innovation to design solutions for a real-world problem and demonstrating it to others.
☆ A fun solution to distance learning
It gives you an opportunity to study at home and have great fun while creating and learning.
☆ Experience the joy of sharing
You are encouraged to showcase your project in the global community and share your experience in the online awarding ceremony!
☆ Compete virtually and submit online
You are free to complete your project anywhere and submit it online.
☆ Attend basic Workshops
The training workshops or webinars organized by MakeX will be open to all participating teams, with a variety of interesting and practical topics.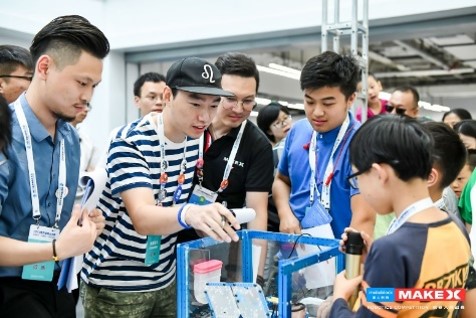 "I was not so convinced that our students could be able to participate in the competition after 3 months of intensive training. And I thought competitions or winning is not that important to them, but I was wrong. When they need to design, construct, and present their work at the end of the project, they surprised me by their commitment and creativity."
Laura Wu
Mentor from STEM@IT
"We had quite problems with organization, because of the pandemic. Older students don't have classes in school so we had to collaborate online. There was no problem with theory and discussing ideas, but when we had to do the practice part, there were a bit of hiccup. Some of them managed, some didn't. But idea and preparation will stay with them for some other competition with the similar theme".
Zeljko Udovcic
Mentor at C.H.A.O.S.
"MakeX is a terrific teaching material for young students to develop coding creativity and experience. Make X which has much better quality than any others in the market makes students highly concentrate on their projects. The best point we learned is that coding education should be to stimulate students' interest, not just cramming something to their brain."
BeyondCoding
Excellent Organization
Your Journey Through
MakeX Spark
Specially curated by industry experts
Publish in mBlock community
Submit project & poster online
Judge evaluation
Online awarding ceremony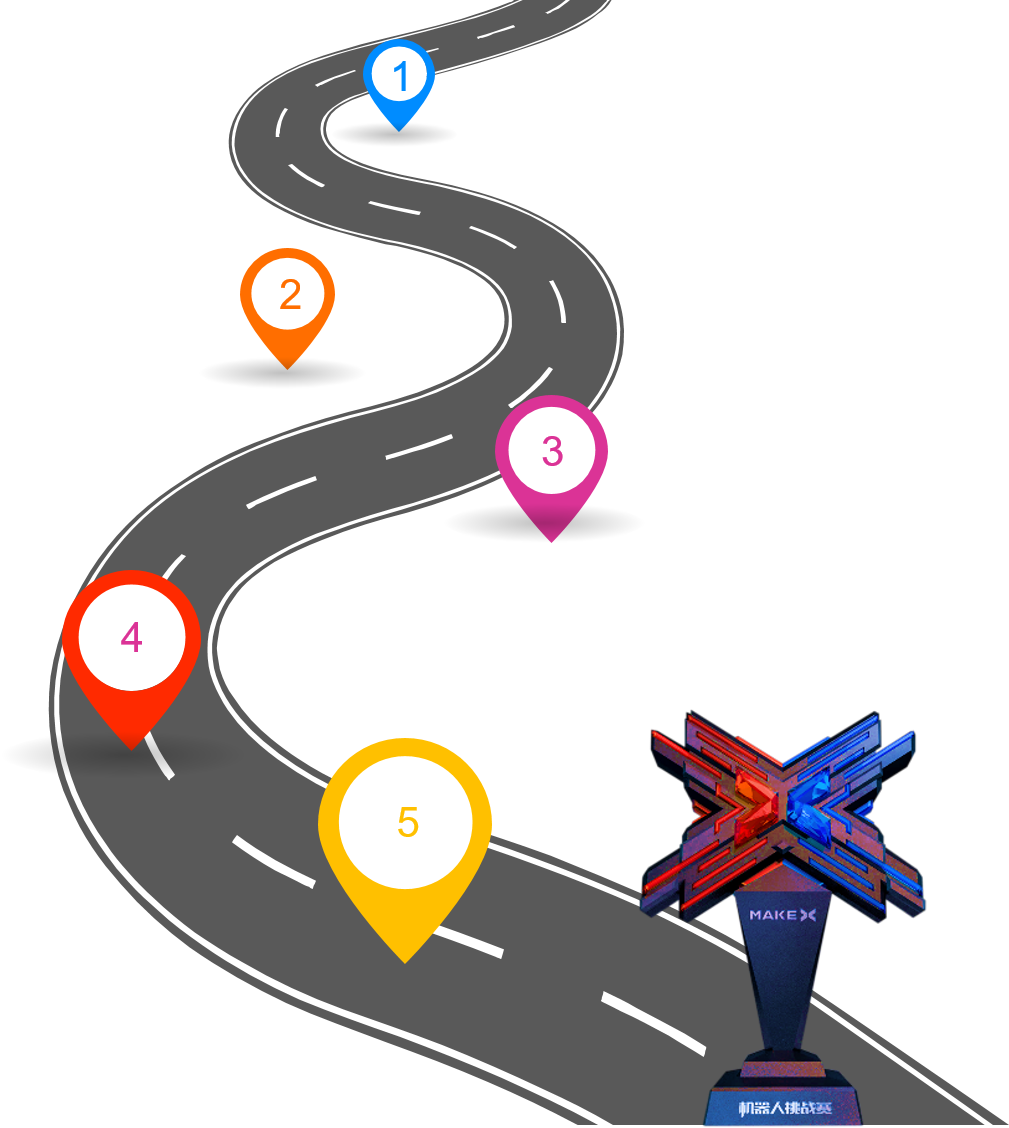 Basic learning of hardware & software
Attend workshop
Topic research
3. Project Design & Construction
Generate possible solutions
Select a solution
Program and build up the structure
Test and improve Design your poster
2021 MakeX World Championship
Young All-Round winners qualified to 2021 MakeX World Championship
Special Award winners eligible to apply for the 2021 World Robot Contest
Through MakeX Spark, contestants can reflect on their abilities in five dimensions.
*Under the premise of complying the rules, contestants may receive a STEAM Ability Assessment Report. The diagram on the right is an example of the abilities distribution.

ELECTRONIC TECHNOLOGY
Use various types of electronic modules
Achieve the functions of the project accurately and smoothly

PROGRAMMING ABILITY
Proficient in applying programming concepts or algorithmic techniques
Concise program with no bug

DESIGN ABILITY
Design complex mechanical structures
Use a variety of maker or art materials to design the outlook

INNOVATIVE THINGKING
Unique and novel solutions
Clear target users and project positioning, highly related to the theme

COMMUNICATION SKILL
Speak fluently in the demonstration video
Show the complete problem-solving process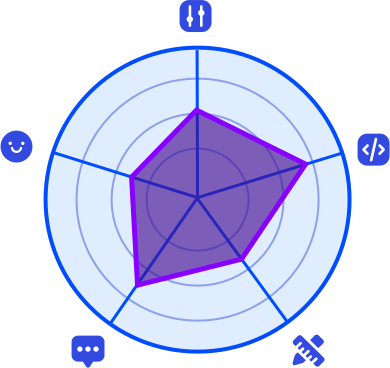 Trophy & Medal & E-certificate

2022 MakeX Starter Educational Competition Kit
Trophy & Medel & E-certificate 
mBot2
Trophy & Medal & E-certificate
CyberPi Educational Competition Kit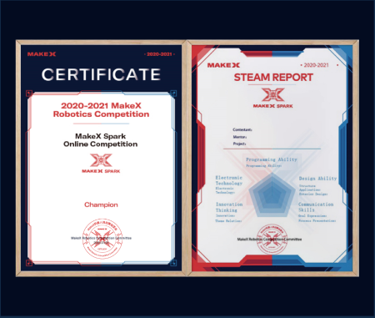 E-certificate & STEAM Report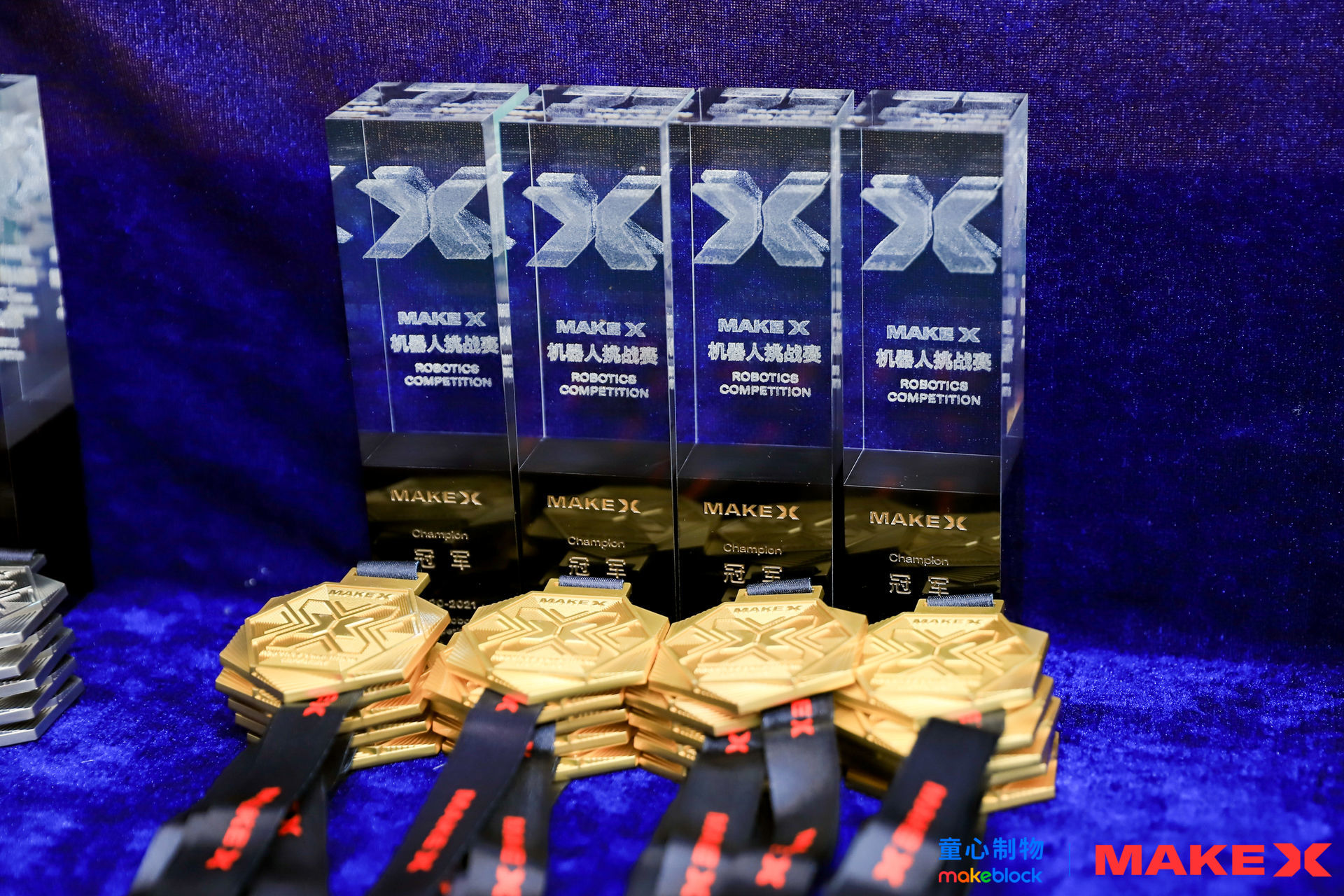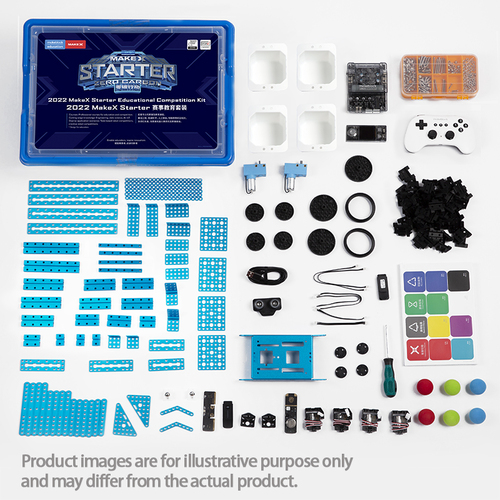 2022MakeX Starter Educational Competition Kit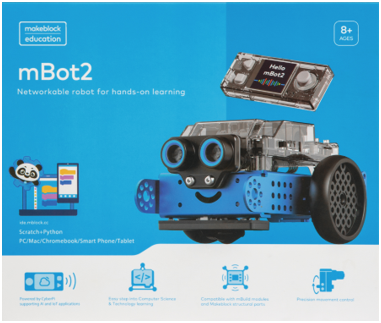 Champion: The champion team will receive an e-certificate, trophy & medal, one 2022 MakeX Starter Educational Competition Kit.
Runner-up: The runner-up team will receive an e-certificate, trophy & medal, one mBot2. 
Second Runner-up: The second runner-up team will receive an e-certificate, trophy & medal, one CyberPi Educational Competition Kit. 
Special Awards Winner: Each special awarded winner (Young Designer, Young Innovator, Young Engineer, Best Demonstration) will receive an e-certificate.
Not-awarded Participant: The contestants who have not won any awards will receive a certificate of participation.
* Displayed in no particular order.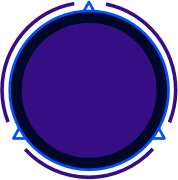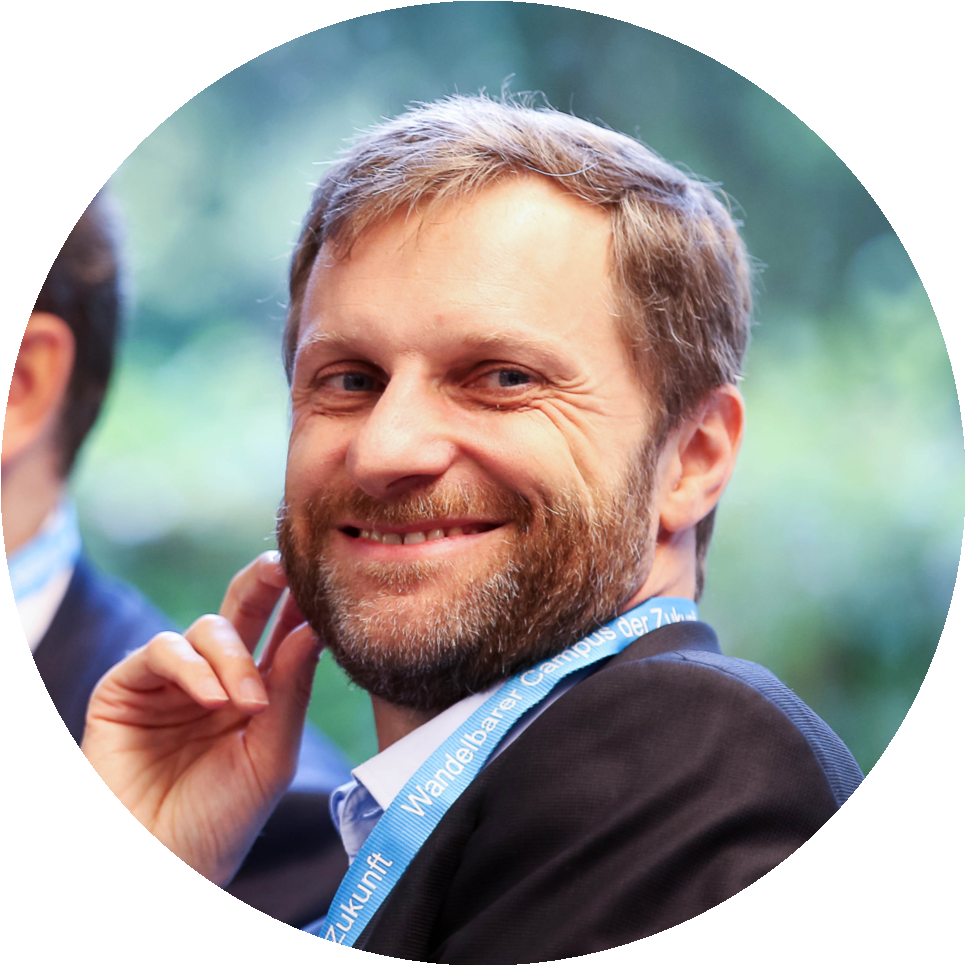 Prof. Dr. André Bresges is director of the Institute of Physics Education, the University of Cologne.
He currently researches the application of digital media in science education and the use of Learning Management Systems for K-12 and higher education. He is part of the Committee for Educational Technology in the American Association for Physics Teacher (AAPT).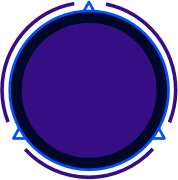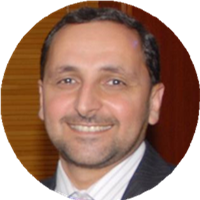 Dr. Khaled  is the Assistance Professor of Intelligent Systems, College of Computing & Information Technology, Canada. He got Ph.D in computer science from Salford University- UK.
His Research is related to the development and evaluation of novel intelligent and visualization systems that involve the digital signals and images using artificial intelligent techniques and pattern recognition.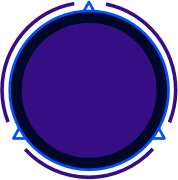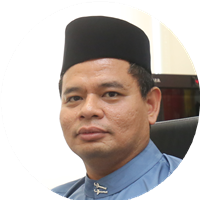 Dr. Nasharuddin Zainal is a lecturer in Computer & Communication Engineering at the Department of Electrical,  Electronic and Systems Engineering,The National University of Malaysia.
He received Ph.D in Engineering from the Tokyo Institute of Technology, Japan. He is a professional Engineer registered with the Malaysian Board of Engineers, a senior member of the IEEE and  a registered Member with the Malaysian Institute of Engineers.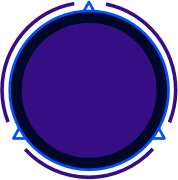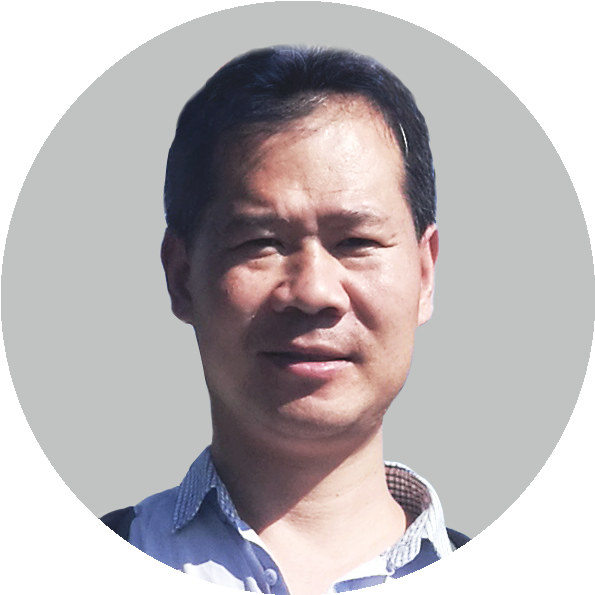 Mr. Shuaiqi is an associate professor and senior engineer; former R&d director of Multimedia Division of Tsinghua Electric Power Simulation Laboratory.
He obtained 1 national utility model patent and 7 software copyrights, with 16 years of experience in programming teaching, software development and management, and rich experience in innovation education and STEAM course design.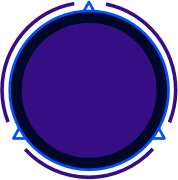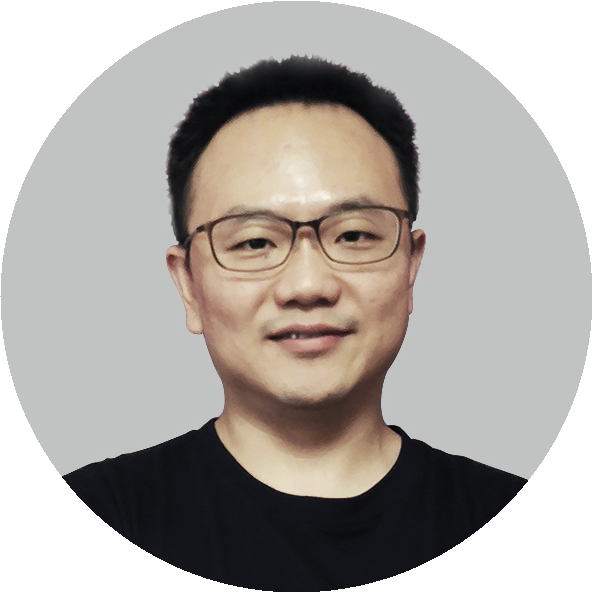 Dr. Fei is graduated from The College of Mechatronic Engineering and Automation, National University of Defense Technology,with doctor degree of engineering, research focusing on robot control. 
Since 2004, he has participated in many RoboCup international and domestic high-level competitions as the chairman of the organizing committee. He is also the Head referee of 2016-2019 VEX Robot Asian Open.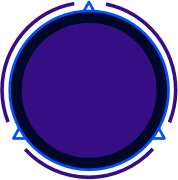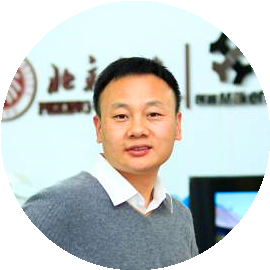 Mr. Lei is the former director of Innovation Project of Peking University Maker Practice Education Center, member of Global Youth Artificial Intelligence and Robotics Competition, and head of EwC-Entrepreneur World Cup China.
He is engaged in student innovation and entrepreneurship practice education for many years and won the Innovation Practice Award of Peking University for two consecutive years.
Judge panel of the 2021 MakeX Spark Online Competition consists of a Chinese jury and an English jury, each composed of judges, senior judges and expert judges. The Chinese jury is responsible for the assessment of the three Chinese competitions, and the English jury is responsible for the assessment of the two international competitions. All the project assessment work will be online. Each project is scored by several judges, and the disputed projects will be sent to the senior judges.

Hosted by: MakeX Robotics Competition Committee

Organizer: 

Shenzhen Makeblock Co.,Ltd