2020 MakeX Spark Online Competition
「Housework Helper」
Valid Period: 14:00, 30th Nov.-14:00, 17th Dec. UTC+8 
Please follow the participation instructions for your first time.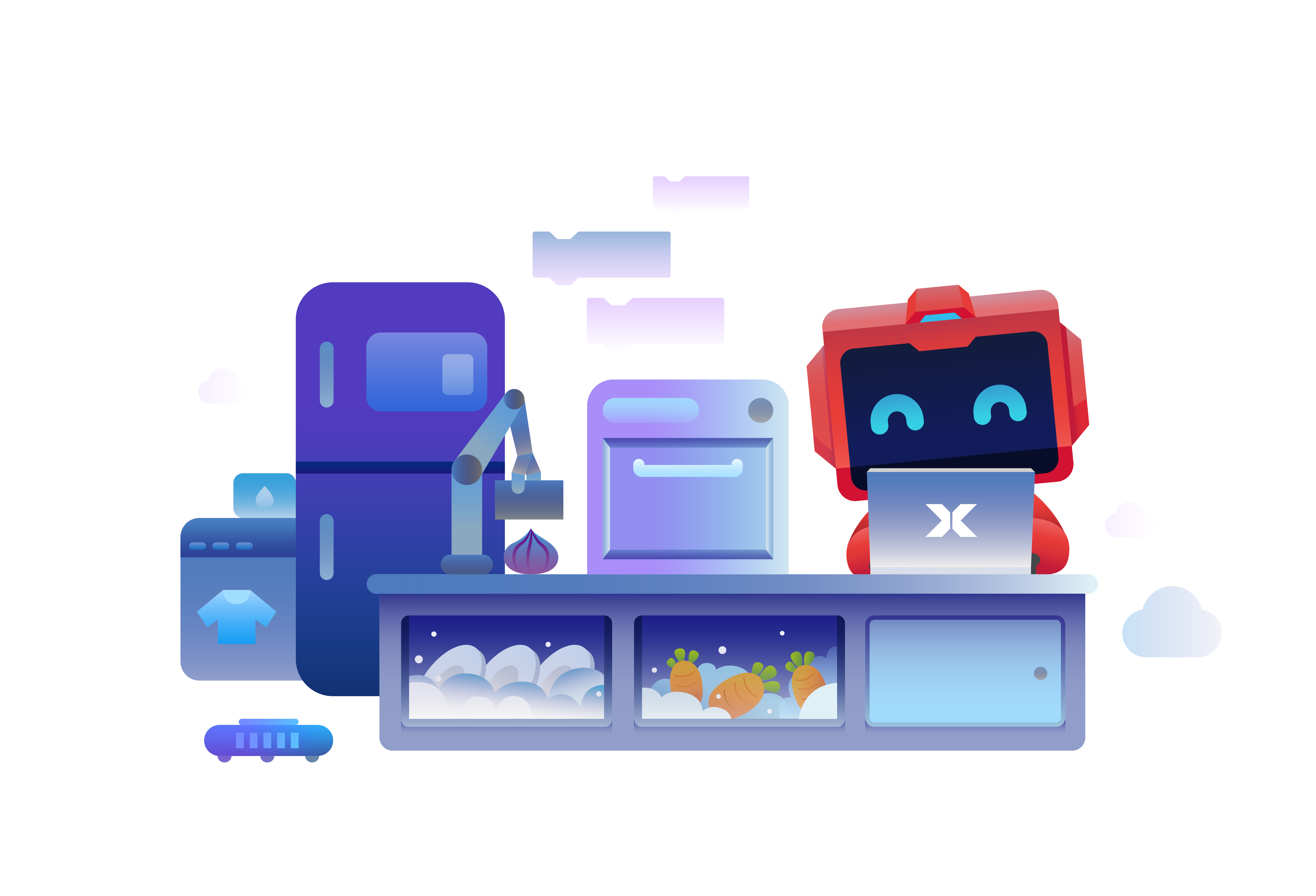 Participation Instructions
Thank you to all the contestants and mentors for joining the 2nd match of the MakeX Spark journey. The final result of the 2nd match of MakeX Spark Online Competition is listed below. The award certificates and score reports will be sent to each contestant via email within a month. Those who are not awarded on the list will also get the participation e-certificate. The online awarding ceremony will be held in the mid of Jan. Please keep close attention. Any questions please contact us via makex_overseas@makeblock.com 
Thanks to the judge panel who put a lot of efforts into this competition. They are (in no particular order):
André Bresges、Chad Smith、Yuhei Yamauchi、Nut Neamnark、Michael Overstreet、Terry Jiang、Chris Jimmy Martinez Cárdenas、Yingwu Wang、Gokce Turkay、Joung Haemin、Pathik Shah、Muhammad Norsaiful Bin Abd Rahim、Mikael Timotius Kenny、Antonius Juniadhi Soekendar、Wonjun Lim、Zeljko Udovcic、Khaled Eskaf、Syed Bilal Hassan、Man Choi、Kyun Alex Wi、Melalaine B. Austria、Mohd Zaki Bin Ghazali、Tan Cheng Yian ( 陈清渊)、David Breed、Jaemin Kang、Krittaphat Monaiyakool、Norman Navarette、Jomar Cruz、Dina Saber、Hoyeon Lee
Koh
Herman Neo
Abimanyu Theophano
Zeljko Udovcic
Syed Bilal Hassan
uTyala STEM Institute
Beyond Coding
EP-Tec Solutions PTE LTD
Peterson School
DuinoCode
Istituto Nostra Signora Pescara/STEM@IT
* Each winner above will receive an e-certificate and one Makeblock New Product.
Smart Kitchen——Ananda Kirani Mahagitta Wicaksono
H.O.M.E——Gordon Augusto Pook
ωbrush——Lucija Udovcic
Dream Clean Tower——Danielle Choi
Automated Sweeper And Clothes Folder——Micah Rayven Mercado Navarette
*The winners are qualified for entering MakeX World Championship, and they also have the opportunity to apply for the entry of World Robot Contest. Each of them will receive an e-certificate, a young all-rounder medal and one Makeblock new product.
Smart BBQ——Jun Kim
Zain_Makex_Househelper——Zain Ali
I Need A Break Time——Eddie Baek
Induction Cleaner——Ian Hyun
Elijah Wong——Elijah Wong Syun Yi
Programing_Farming Robot 2.0_Makex Spark_Victor——Xu Letian Victor
Safe Box——Dayene Wong Jing Long
Height Adjustable Closet——Siu Song
Robot Spider Webs For Watering Plants——Santiago Bustamante Perez
Kyler Tan Makex——Kyler Tan Kai Wei
Mobile Bin-Taqy——Athayadika Areftaqy Prasetyo
H.O.M.E——Gordon Augusto Pook
Kitchenguardianangel——Alisha Farah Atiya
The Fridge Alarm——Zera Uensupa
Autowaterplant——Ihsan Hafiz Zaid
Smart Recycle Bin – Zhanyi- Ep——Yong Zhan Yi
Trash Sorting Robot——Jason Sim
Ethan Makex——Ethan Lim Teck Xuan
Mischief Detection And Danger Prevention——Luciano Sebastián Aguilar Terrones
Mars_V01——Arina Makarenko
Automated Cleaning Sweeper——Marcellino Evan Christofer
*The winners have the opportunity to apply for the entry of World Robot Contest. Each of them will receive an e-certificate.
Ayaan_Spark Final——Syed Ayaan Owais
Smart Kitchen——Ananda Kirani Mahagitta Wicaksono
Intelligent Bathroom——Chaewon Lim
E-Butler——Elya Breed
Smart Inteligent House——Jovan Antonnio Chandra
Refrigerator Organizer——Eric Sim
Ultra Security System——Nadia Dólera Bracero
Smart Cutlery Set——Minjun Kim
One Smart Security Key (Ossk)——Ivan Chan Guan Yu
Housework Helper——Zedane Lim Guan Yong
Emma Makex——Wang Shuxi Emma
Smart_Cloth_Line——Abdul Karim Balagam
Royston Makex——Royston Wong
My Smart Dream House——Jordan Faith Suryaatmadja
Clothingselectormachine——Jaquin Mauricio Vidal Mollyk
Companion——Adoración De La Alegría Ruíz Navarro
Nicholas Chan Makex Code——Nicholas Chan Jun Yu
Smart Paper Collector Robot——Jorge Gabriel Chumbipuma Cerna
Prahaaladh Makex Code——Prahaaladh Venkatesh
Timer——Anbang Jiang
Esha Makex!!——Esha Saro Muthiah
Housework Helper——Aaden Lim Guan Sheng
Hit The Monsteryi Onyu_Smart Home——Yi Onyu
*The Guinea Pig Feeding System*——Ray Tang
"Let'S Clean Up!" ——Jordan Nathanael Pardin
Car-Beep——Jurica Sebenji
Car By Color——Claudia 

Antonucci
Are Your Shoes In Order——Edwin Hyun
Yang Jinmo_Voice Recognition Fan——Yang Jinmo
My Chef 2——Aranza Vela Díaz
Jaden – Mecha——Tristan Jaden Lee
Smart Food Cover——Samantha Tjia Shu San
Night Fan——June Kim
Shermane Make X——Shermane Goh Si Rou
Ben Makex——Benjamin
Jai Makex——Jai Bahardur Gurung
Light For Pets——Mykola Ivanko
Xinloong Makex——Chanxinloong
Pill Reminder New——Luca Folino Hernandez
Mun Dong Yeon_Smart Watch——Mun Dong Yeon
Dream Clean Tower——Danielle Choi
ωbrush——Lucija Udovcic
Sweet Night Bed——Jeongyeon Choi
Automated Sweeper And Clothes Folder——Micah Rayven Mercado Navarette
Plant Watering Mbot——Willlard Nathan Tjie
Happy Home——Gordon Hinson
Automatic Closet Picker——Seeun Park
Teddy Bot——Souad-Marie Aboutam
消毒機械車disinfect Mechanical Car——Li Tsz Kiu
Smart Trash Bin——Kang Jooyoung
Easy Ironing For All——Fernando Amieva Villegas
Ritesh Sanitizerbot Makex——Ritesh Sathiyamoorthi
Hcass – Home Clean And Safe Service——Florence Gwyneth Handojo
Optimus Grime——Nevan Lucas
Wakey-Wakey——Mia Parish
Mop Fast Mop——Emiliano Blejer Aquino
Dog Nanny Finished——Fernando Ramirez Rodea
Prahaaladh Makex Code(1)——Prahaaladh Venkatesh
Smart Dish Wash Dispenser——Aslan Bin Asan
Louis Anderson Yapendi G6 Makex Spark Round 2——Louis Anderson Yapendi
Cleaner——Tony H. Xu
Brush Robot——Liam Joseph
Smartbin——Muhammad Aiman Farish Bin Mohd Roshahimi
Smart Dustbin——Mohamad Al Imran Bin Mohd Nor
Nikita Chiba Mblock Code——Nikita Chiba
Rahul Madhav Mblock Code——Rahul Madhav
Amani Rabilal Mblock Code——Amani Rabilal
Cuidado Del Agua——Regina Caeli Flores Ramirez
*The winners have the opportunity to apply for the entry of World Robot Contest. Each of them will receive an e-certificate.
                         01

Publish&Submit

                                02 Assessment                              03 Result Publicity
30th Nov. 2020                                17th Dec. 2020                                 31st Dec. 2020                             4th Jan. 2021
      14:00:00                                         14:00:00                                           14:00:00                                      14:00:00   
*All the deadlines are subject to UTC +8, China time.
Instructions(1): Publish Project
Instruction(2): Submit Project&Poster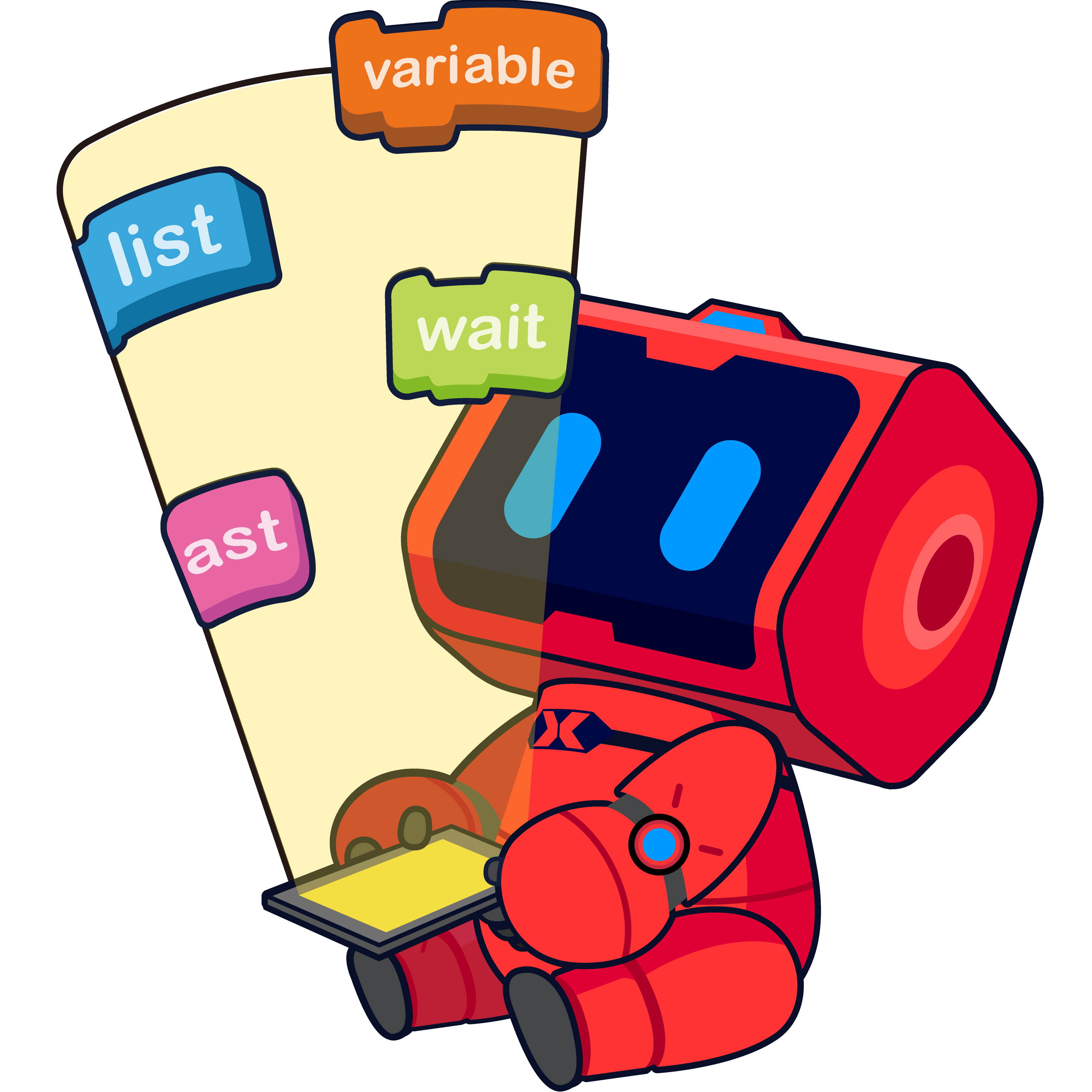 Contestants must use mBlock 5 (web or PC) to program the project. Each contestant can only submit one project. The requirements of the project and poster please refer to Chapter 4 in Spark Rules Guide.
Please publish your project before you submit it to the competition. Please publish during the valid period.(UTC +8. 14:00,30th Nov.- 14:00,17th Dec.)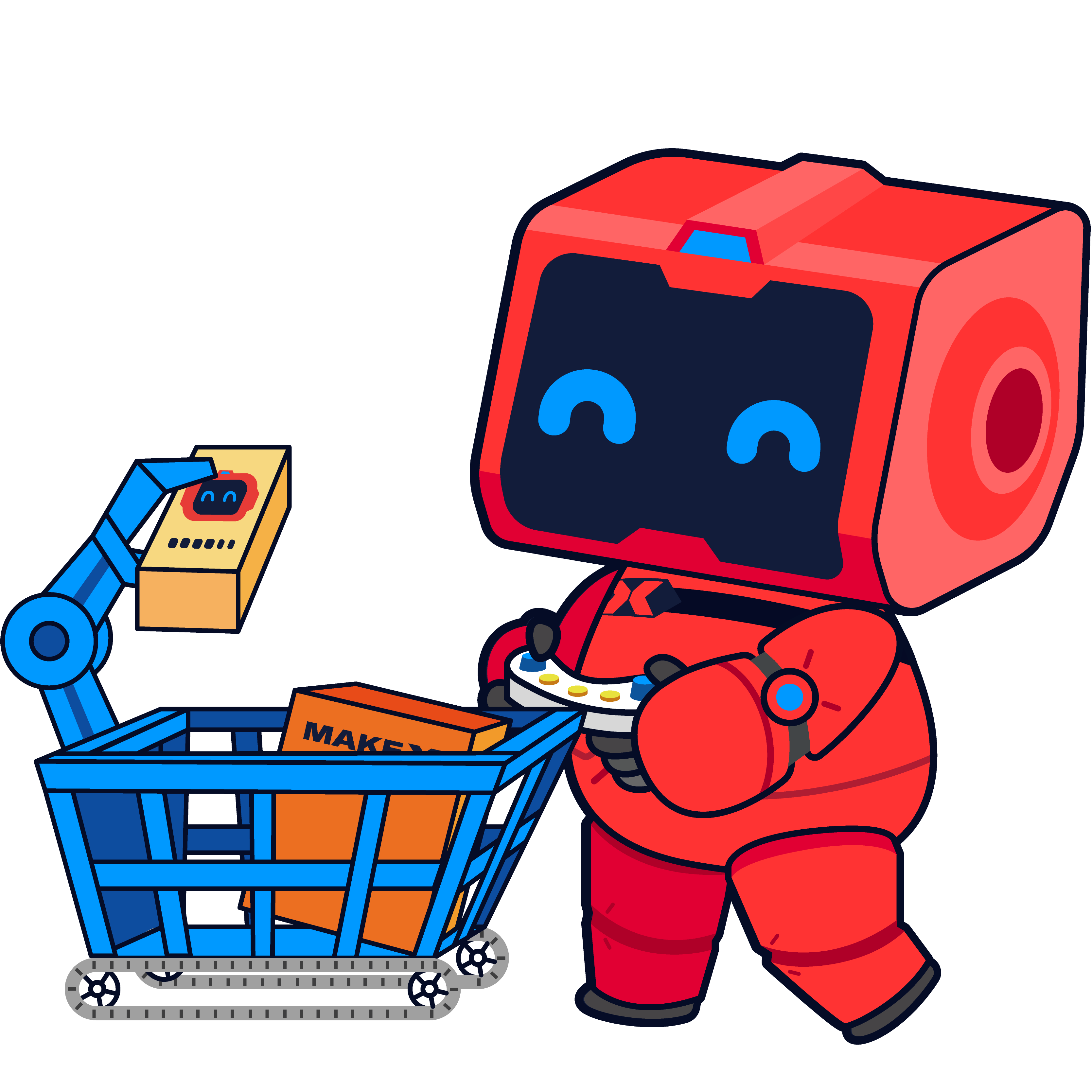 Choose the project, fill in the personal information, and upload your poster here. Please submit during valid period.The link will be open between UTC +8. 14:00,30th Nov.- 14:00,17th Dec.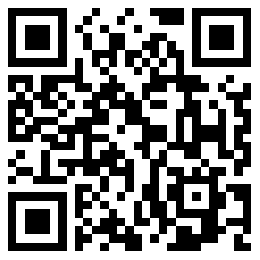 MakeX Spark is a creative competition program for young people. In MakeX Spark, contestants need to focus on the theme of each match, make full use of creativity, carry out the projects through software programming, hardware construction, and display the projects to others.
With the characteristics of low entry-level and flexible forms, Spark focuses on guiding teenagers to not only learn interdisciplinary knowledge and apply them to practical problems but also improve their problem-solving and logical-thinking abilities, developing their creativity and imagination. Through theme learning with practice, Spark helps contestants improve communication and expression abilities, and fully feel the joy of sharing.
The theme of 2020 MakeX Spark Online Competition-2nd match is Housework Helper, please work on this theme, build efficient projects to free the hands of your family. Your creations may also benefit lots of people!
There are no specific forms or types requirements- you can make gadgets that help you finish the household more efficiently; you can develop a robot that can replace humans to do housework independently; you can invent smart household items that can eliminate housework from the beginning… As long as your ideas are related to reducing housework, you are the "Housework Helper" we are looking for!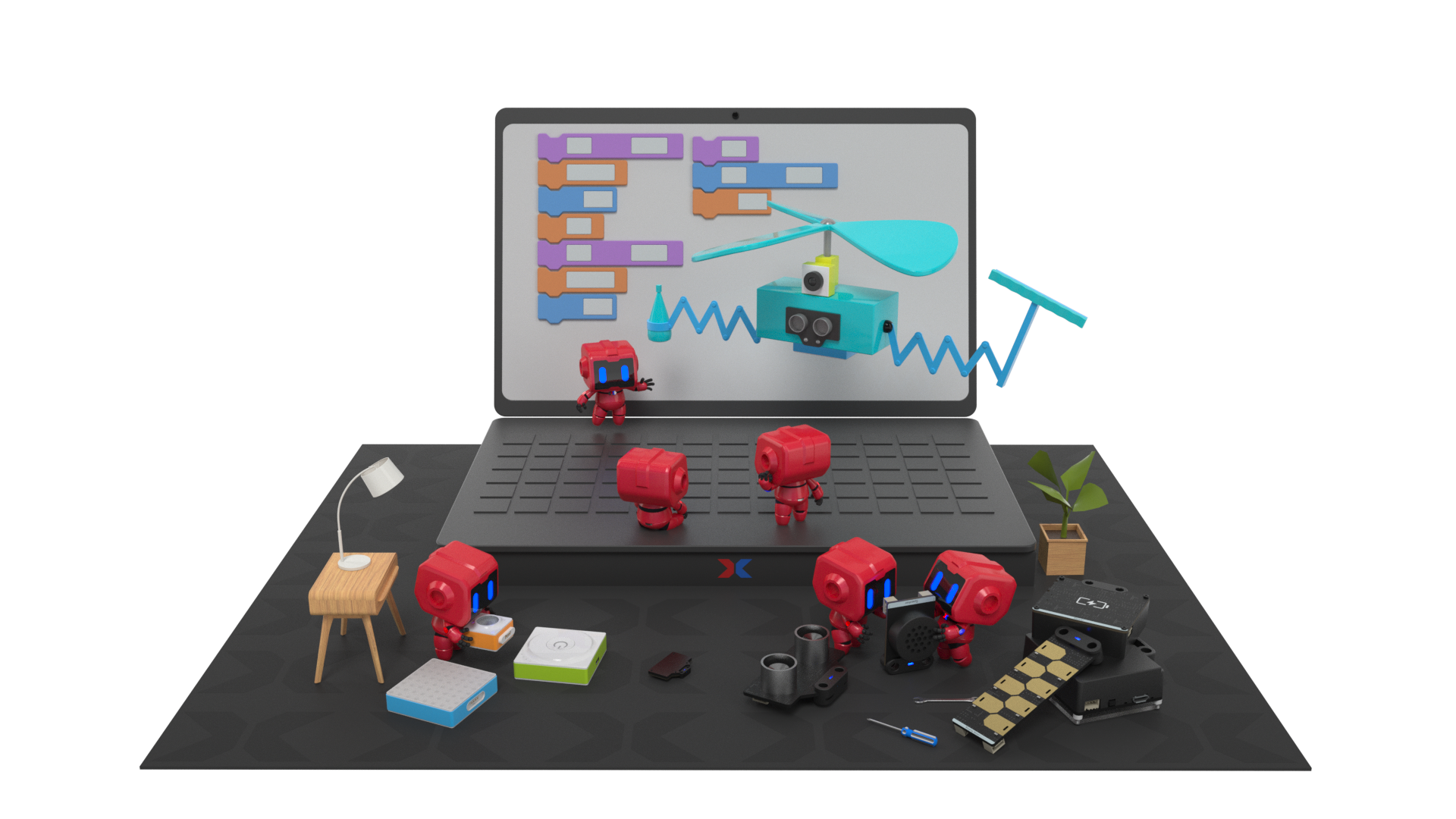 1. MakeX Spark online competition is an individual event. Each individual contestant can be instructed by one mentor.
2. Contestants are divided into two competition groups: 6-9 years old (inclusive) for elementary group, 10-13 years old (inclusive) for intermediate group.
3. The mentor shall be over 18 years old, and provide safety guidance especially during hardware construction and tools operation.
4. Each contestant can only submit one project.
1. Publish project: publish source code, fill in project introduction text, upload project demonstration video, upload at least 3 pictures.
2. Submit project&poster:submit the published project and upload poster .
*Contestants should publish their projects in the mBlock community and submit projects via the specific submission link(Please follow the steps in Participation Instructions).
*Contestants should use mBlock 5 to program projects. The hardware is not limited. Recommended hardwares are shown as following.
 If you want to buy any equipment, please contact the local distributor or MakeX Committee: makex_overseas@makeblock.com.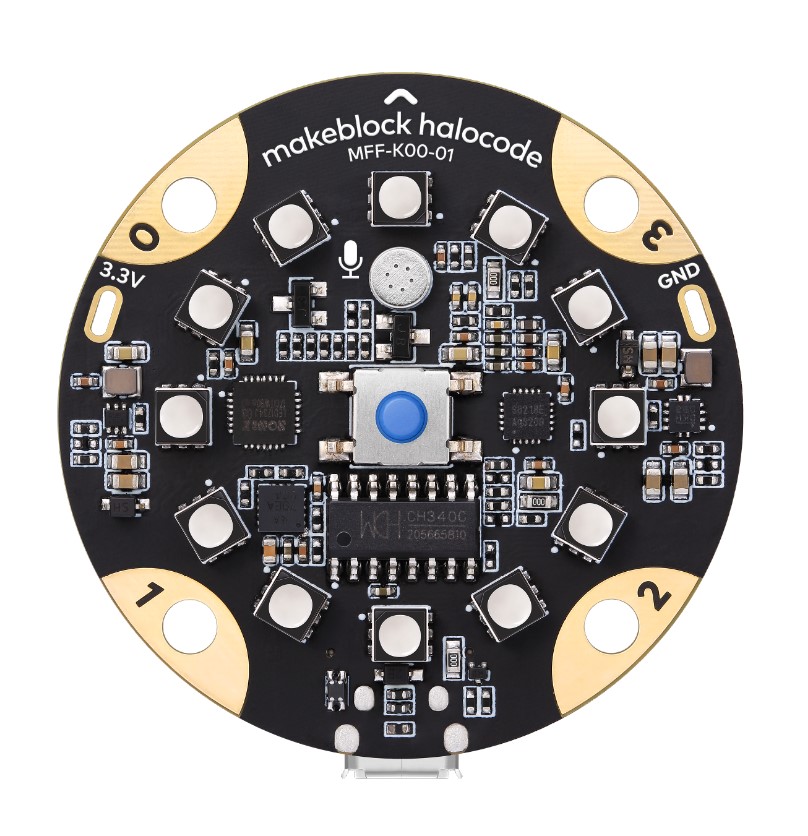 Halocode is a wireless single board computer. With its built-in Wi-Fi support and microphone, the students can easily bring your board into the IoT projects and add speech recognition ability to it. It comes with plenty of sensors, such as 12 x Programmable RGB LED light, a Motion Sensor, a Touch Sensor, and more.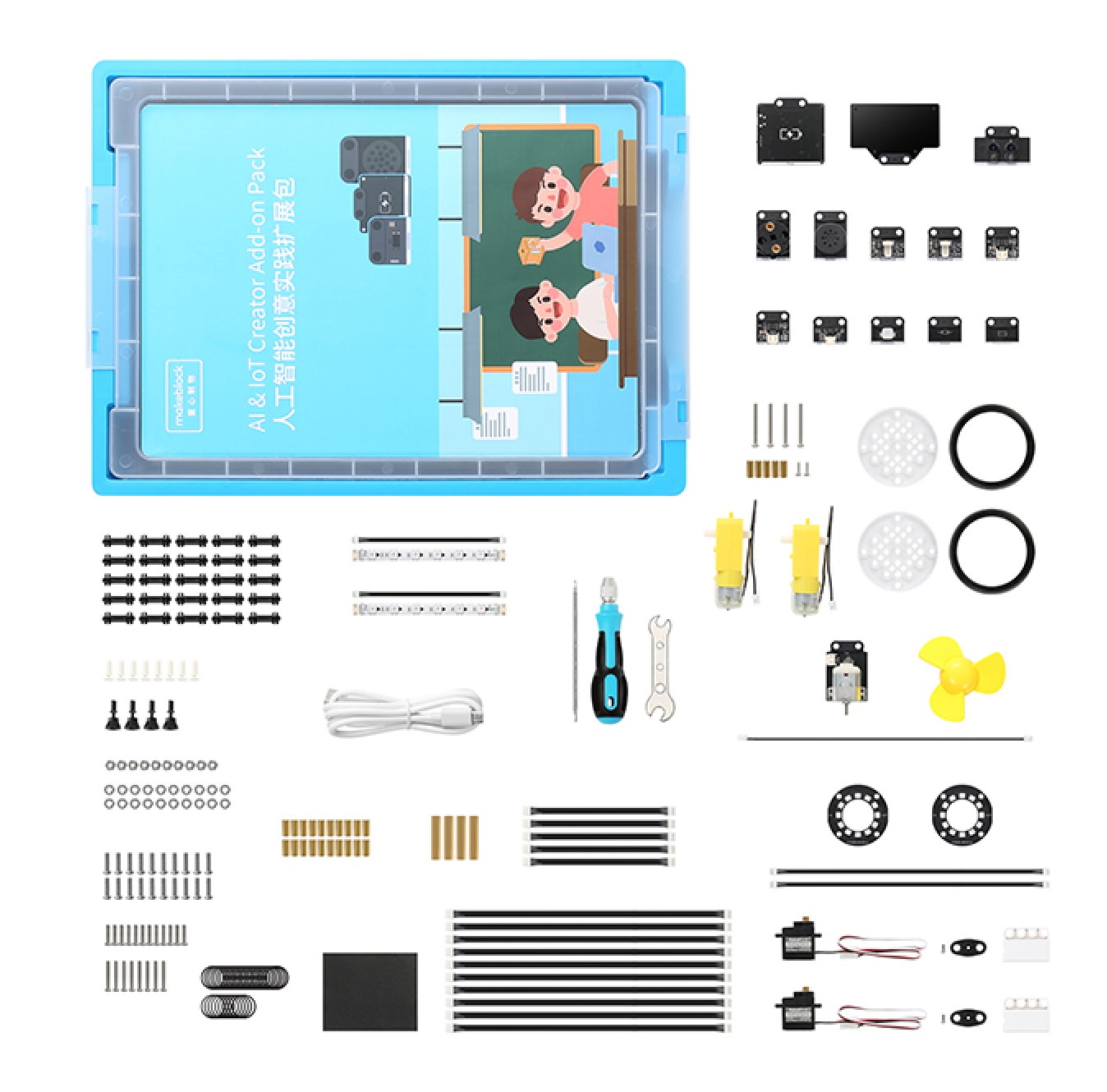 AI & IoT Creator Add-on Pack
If the mainboard like Halocode is not enough for your project, we recommend the combination of Halocode with the AI & IoT Creator Add-on Pack, which offers 13 mBuild electronic modules and 9 accessories packages equipped with appropriate building blocks, Python APIs, hardware online documents, assisted with wealthy teaching cases.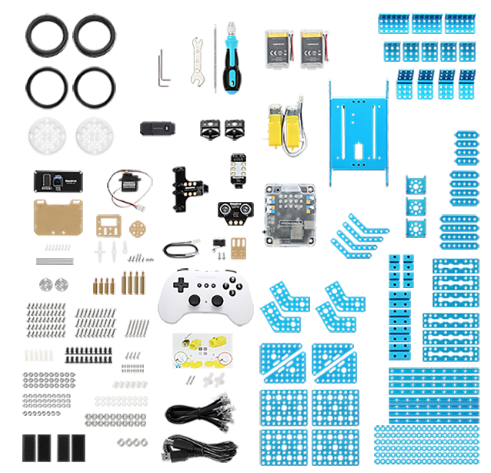 The 2020 MakeX Starter Kit includes mBot chassis, Bluetooth controller, high-speed motor for competition, RGB line following module, ultrasonic module and 9g servo. It forms a powerful software and hardware platform to meet the basic competition needs of the participating contestants.
*Under the premise of complying with the rules, the contestants who have not won any of the awards can acquire a Proof of Participation in order to be motivated to continue their efforts in future study and life.
In each competition, the top five contestants of the total score ranking can win the " Young All-rounder " award (can be received together with one special award). The winners of this award are qualified for entering MakeX World Championship, and they also have the opportunity to apply for the entry of World Robot Contest.
Young Engineer, Young Designer, Best Creativity, Best Demonstration
Under the premise of meeting the rules, the top 50% of the contestants in the score ranking of corresponding dimensions have the opportunity to win the special award. Only one special award can be obtained for each contestant. All the contestants receiving special award have the opportunity to apply for the entry of World Robot Contest.
The award is comprehensively decided according to the number of contestants and award-winning projects instructed by the same mentor. The quota of this award is five for each match.
The award is comprehensively selected according to the number of contestants and award-winning projects provided by the same educational organization. The quota of this award is five for each match.
Through MakeX Spark, contestants can reflect on their abilities in five dimensions.
*Under the premise of complying the rules, contestants may receive a STEAM Ability Assessment Report. The diagram on the right is an example of the abilities distribution.

ELECTRONIC TECHNOLOGY
Use various types of electronic modules
Achieve the functions of the project accurately and smoothly

PROGRAMMING ABILITY
Proficient in applying programming concepts or algorithmic techniques
Concise program with no bug

DESIGN ABILITY
Design complex mechanical structures
Use a variety of maker or art materials to design the outlook of projects

INNOVATIVE THINGKING
Unique and novel solutions
Clear target users and project positioning, highly related to the theme

COMMUNICATION SKILL
Speak fluently in the demonstration video
Show the complete problem-solving process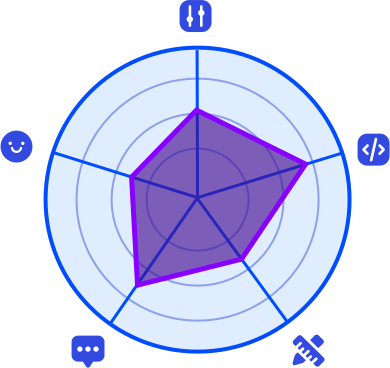 * Displayed in no particular order.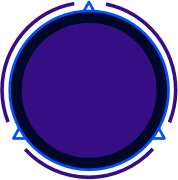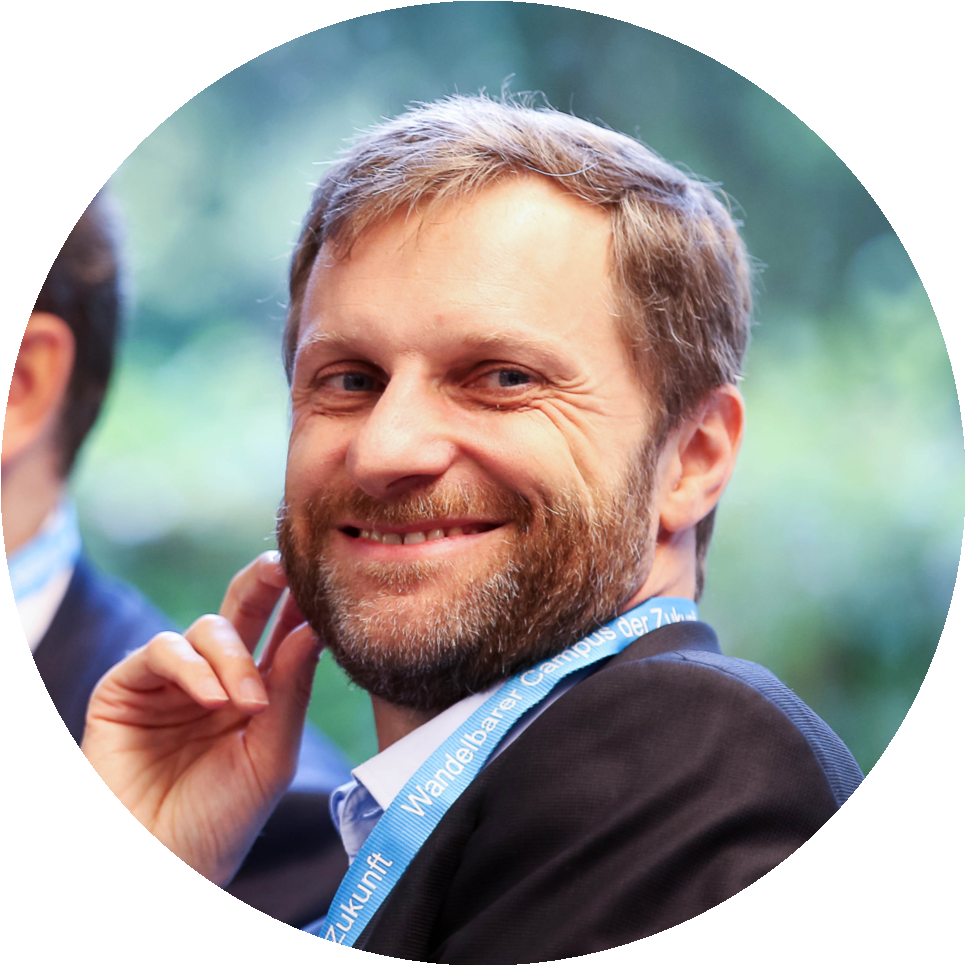 Prof. Dr. André Bresges is director of the Institute of Physics Education, the University of Cologne.
He currently researches the application of digital media in science education and the use of Learning Management Systems for K-12 and higher education. He is part of the Committee for Educational Technology in the American Association for Physics Teacher (AAPT).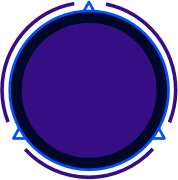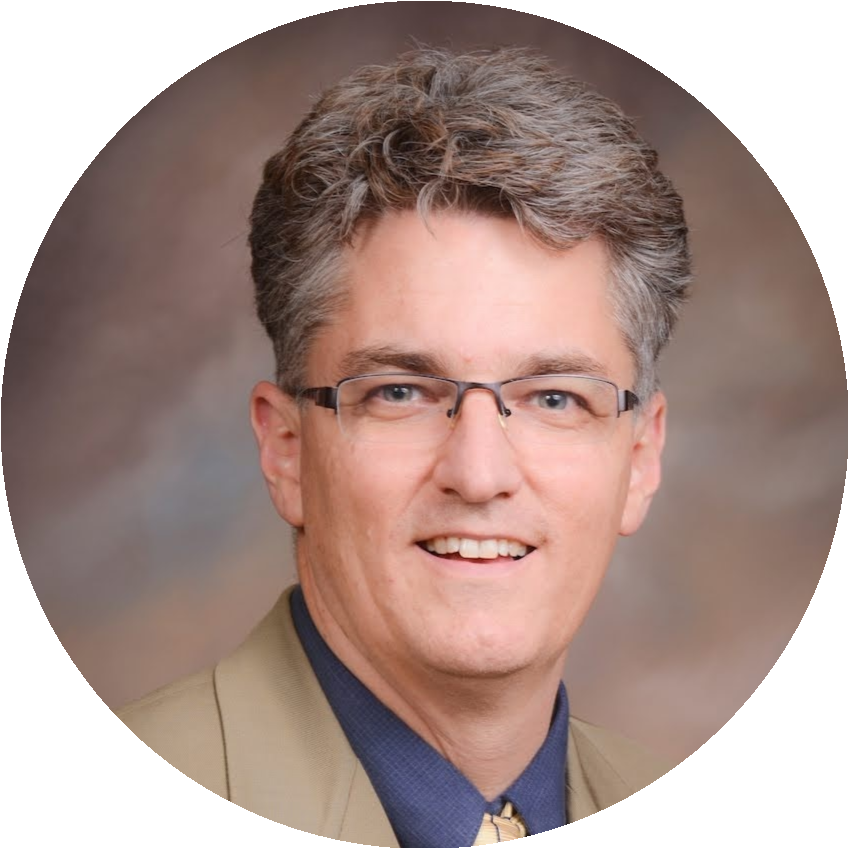 Dr. Smith is an associate professor within the Education of the Deaf Program. He is the co-founder of Texas Woman's University Future Classroom Lab (TWUFCL).
He spent a decade teaching K-12 students who are deaf/hard of hearing (DHH) at the elementary, middle, and high school in Texas public schools. His research includes deaf students' use of the Internet and technology, computational thinking with DHH students, and 21st Century Learning in deaf education.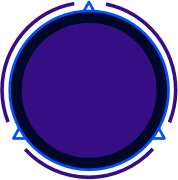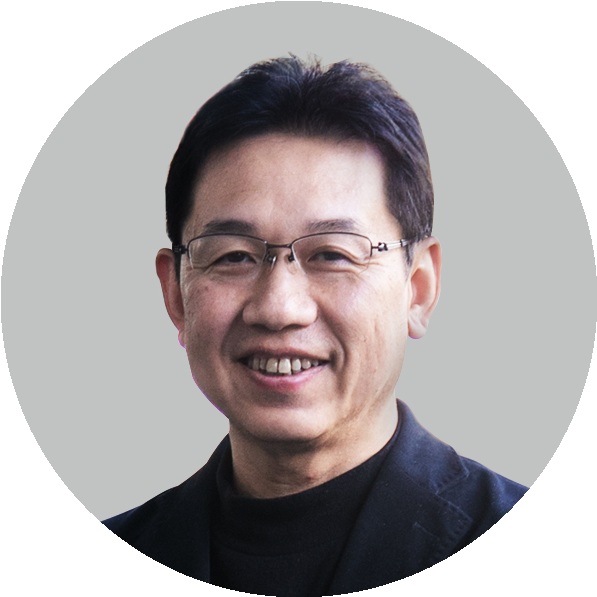 Prof. Yuhei is currently the vice dean of the Interfaculty Initiative in Information Studies, the University of Tokyo. His research focuses on technology-enhanced learning environment design including STEAM education.
He is the author of the book "Innovation of Learning Environment " in 2020. He was awarded the Good Design Prize (2008), Kids Design Prize (2012), and JSET Paper Award (2018).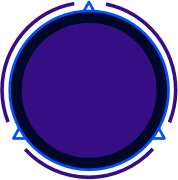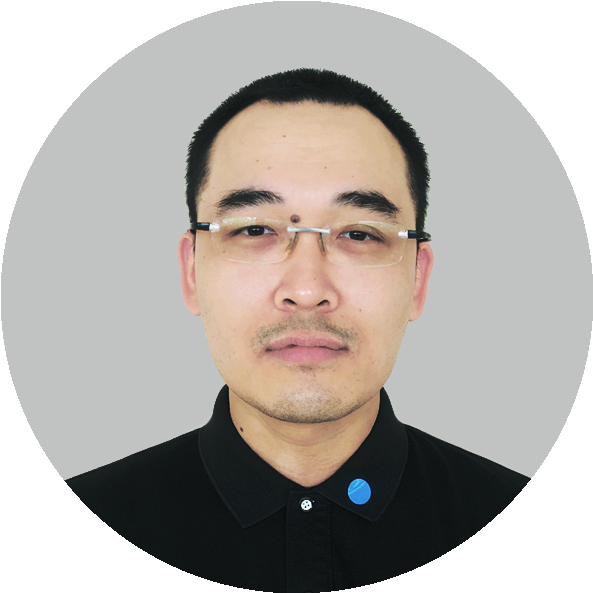 Mr. Nut is the lecturer of Robotics and Automation Engineering in the College of Innovative Technology and Engineering,  the  Dhurakij Pundit University. He has extensive working experience in industrial Automation System and Robot in Oil and Gas Industry, Beverage Industry, etc.
He was the head referee of the 2019 MakeX Thailand National Competition, and referee of 2019 MakeX World Championship.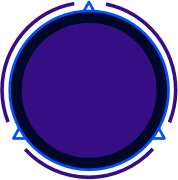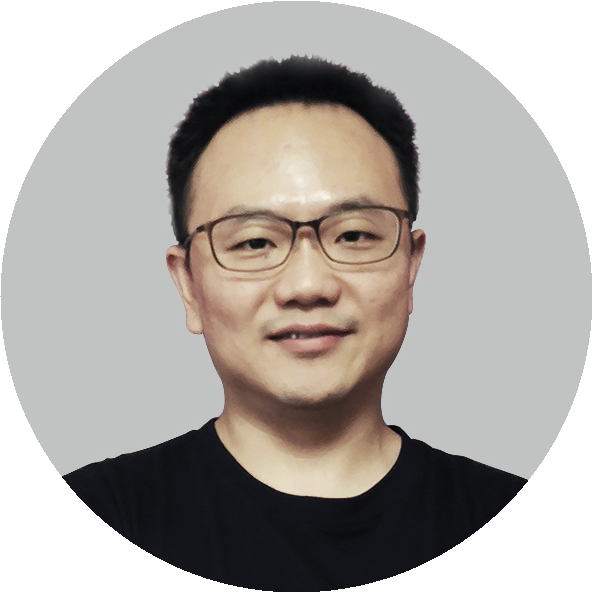 Dr. Fei is graduated from The College of Mechatronic Engineering and Automation, National University of Defense Technology,with doctor degree of engineering, research focusing on robot control. 
Since 2004, he has participated in many RoboCup international and domestic high-level competitions as the chairman of the organizing committee. He is also the Head referee of 2016-2019 VEX Robot Asian Open.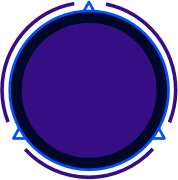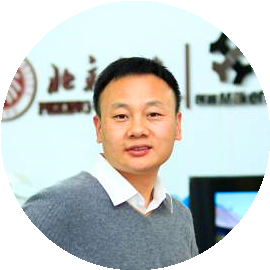 Mr. Lei is the former director of Innovation Project of Peking University Maker Practice Education Center, member of Global Youth Artificial Intelligence and Robotics Competition, and head of EwC-Entrepreneur World Cup China.
He is engaged in student innovation and entrepreneurship practice education for many years and won the Innovation Practice Award of Peking University for two consecutive years.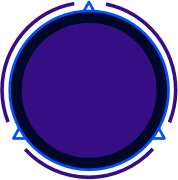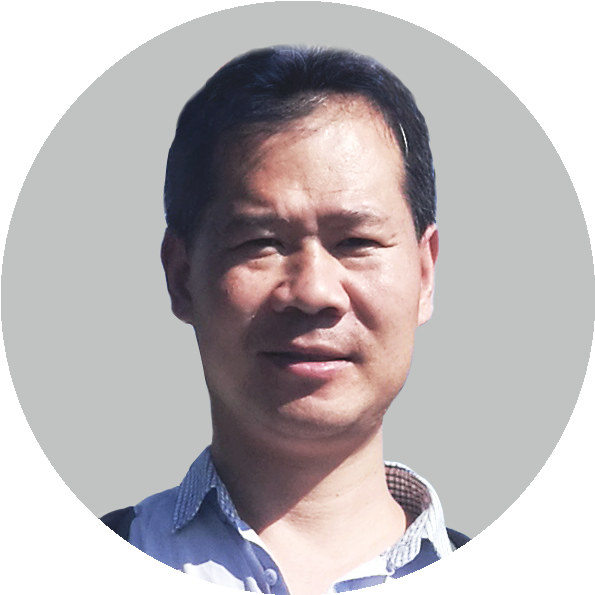 Mr. Shuaiqi is an associate professor and senior engineer; former R&d director of Multimedia Division of Tsinghua Electric Power Simulation Laboratory.
He obtained 1 national utility model patent and 7 software copyrights, with 16 years of experience in programming teaching, software development and management, and rich experience in innovation education and STEAM course design.
Judge panel of the 2020 MakeX Spark Online Competition consists of a Chinese jury and an English jury, each composed of judges, senior judges and expert judges. The Chinese jury is responsible for the assessment of the three Chinese competitions, and the English jury is responsible for the assessment of the two international competitions. All the project assessment work will be online. Each project is scored by several judges, and the disputed projects will be sent to the senior judges.

MakeX Robotics Competition Committee

Shenzhen Hulu Maker Co.,Ltd

Shenzhen Makeblock Co.,Ltd