The 20th Guangxi Adolescent Robotics Competition ASEAN Countries Adolescent Robotics Invitational Tournament


Please follow the participation instructions for your first time.
Participation
Instructions
MakeX Spark is an innovation competition program for young people aged 6-13. In 2021, it reached more than 60 cities in 25 countries around the world, covering 450 schools and involving 1500 students.
The competition includes online and onsite event formats. Contestants are encouraged to use a variety of materials to design and build their projects. Through project-based learning, contestants boost their imagination and creativity, and combined with critical thinking and research of a real-world issue, contestants are improving their cross-disciplinary problem-solving skills. Also, the contestants' skills in expression, collaboration, and cooperation can be enhanced through project demonstration.



The theme of the match is "Low-carbon Life" . Contestants should create relevant creative projects by using hardware and programming around this theme.
Low-carbon Life calls for reducing energy consumption, especially carbon dioxide emissions, so as to reduce air pollution and slow down ecological deterioration. We are encouraged to change our lifestyle from three aspects: electricity saving, gas saving and recycling. Low-carbon Life is not only a lifestyle, but also an environmental responsibility for sustainable development. Share your ideas and create a Low-carbon Life with everyone!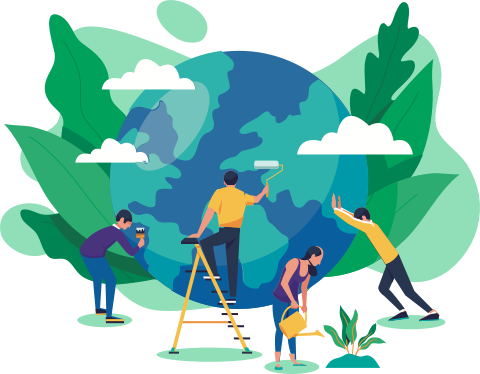 Project-based creative design program
Unlike most robotics or coding competition, it also requires creativity, design-thinking and presentation, working as a complete project circle.
     Have all-round development
You will get a comprehensive development by using logical thinking and innovation to design solutions for a real-world problem and demonstrating it to others.
     A fun solution to distance learning
It gives you an opportunity to study at home and have great fun while creating and learning.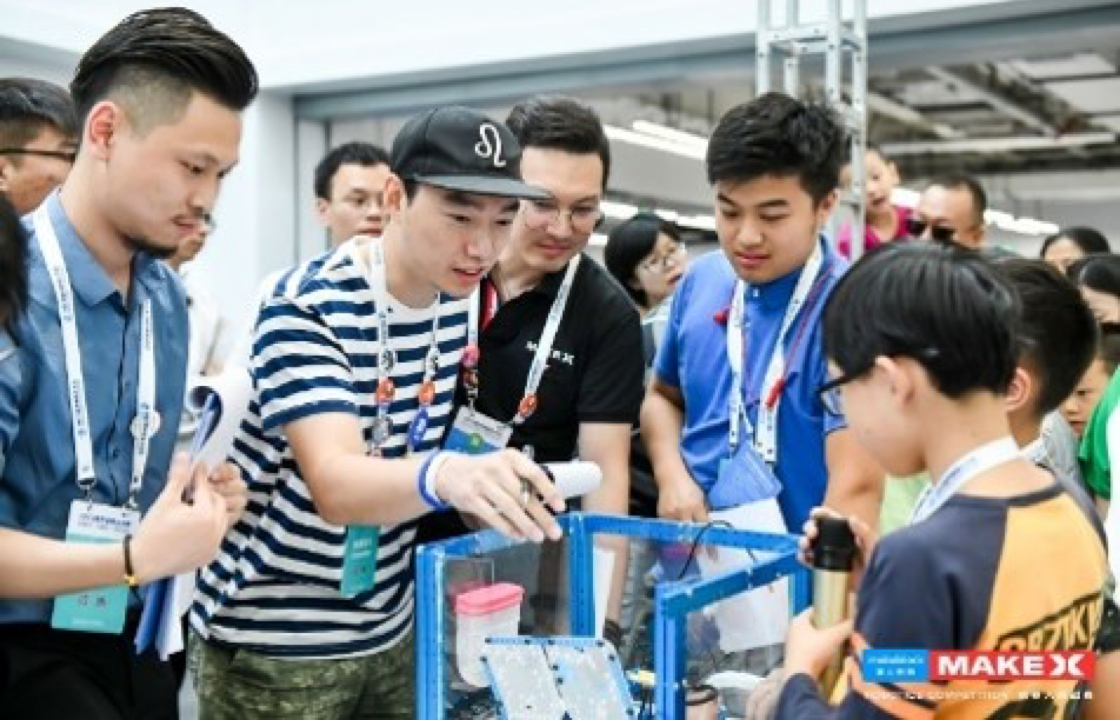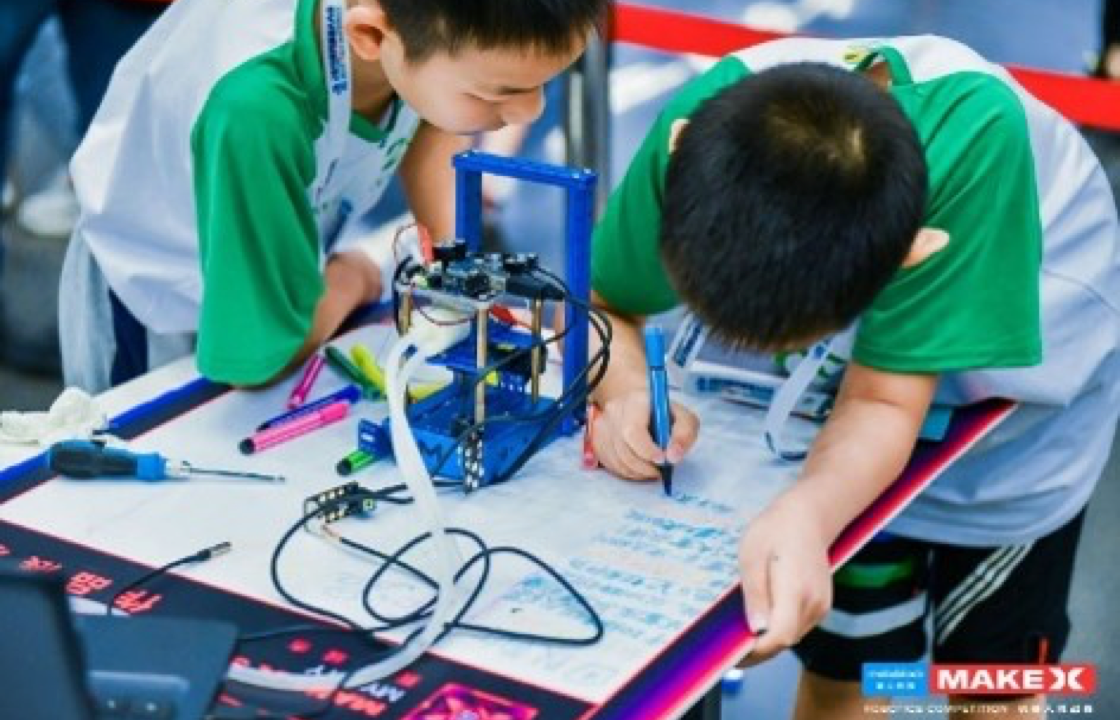 Experience the joy of sharing
You are encouraged to showcase your project in the global community and share your experience in the online awarding ceremony!
     Compete virtually and submit online
You are free to complete your project anywhere and submit it online.
The training workshops or webinars organized by MakeX will be open to all participating teams, with a variety of interesting and practical topics.
"I was not so convinced that our students could be able to participate in the competition after 3 months of intensive training. And I thought competitions or winning is not that important to them, but I was wrong. When they need to design, construct, and present their work at the end of the project, they surprised me by their commitment and creativity."
Laura Wu
Mentor from STEM@IT
"We had quite problems with organization, because of the pandemic. Older students don't have classes in school so we had to collaborate online. There was no problem with theory and discussing ideas, but when we had to do the practice part, there were a bit of hiccup. Some of them managed, some didn't. But idea and preparation will stay with them for some other competition with the similar theme."
Zeljko Udovcic
Mentor at C.H.A.O.S.
"MakeX is a terrific teaching material for young students to develop coding creativity and experience. MakeX which has much better quality than any others in the market makes students highly concentrate on their projects. The best point we learned is that coding education should be to stimulate students' interest, not just cramming something to their brain."
BeyondCoding
Excellent Organization
Publish & Submit Project
April 1st-May 6th
Contestants are evaluated on five dimensions of performance.
* Includeinnovative thinking,electronic technology,programming ability,design ability and communication skills.
Each dimension is made up of 1-2 subdimensions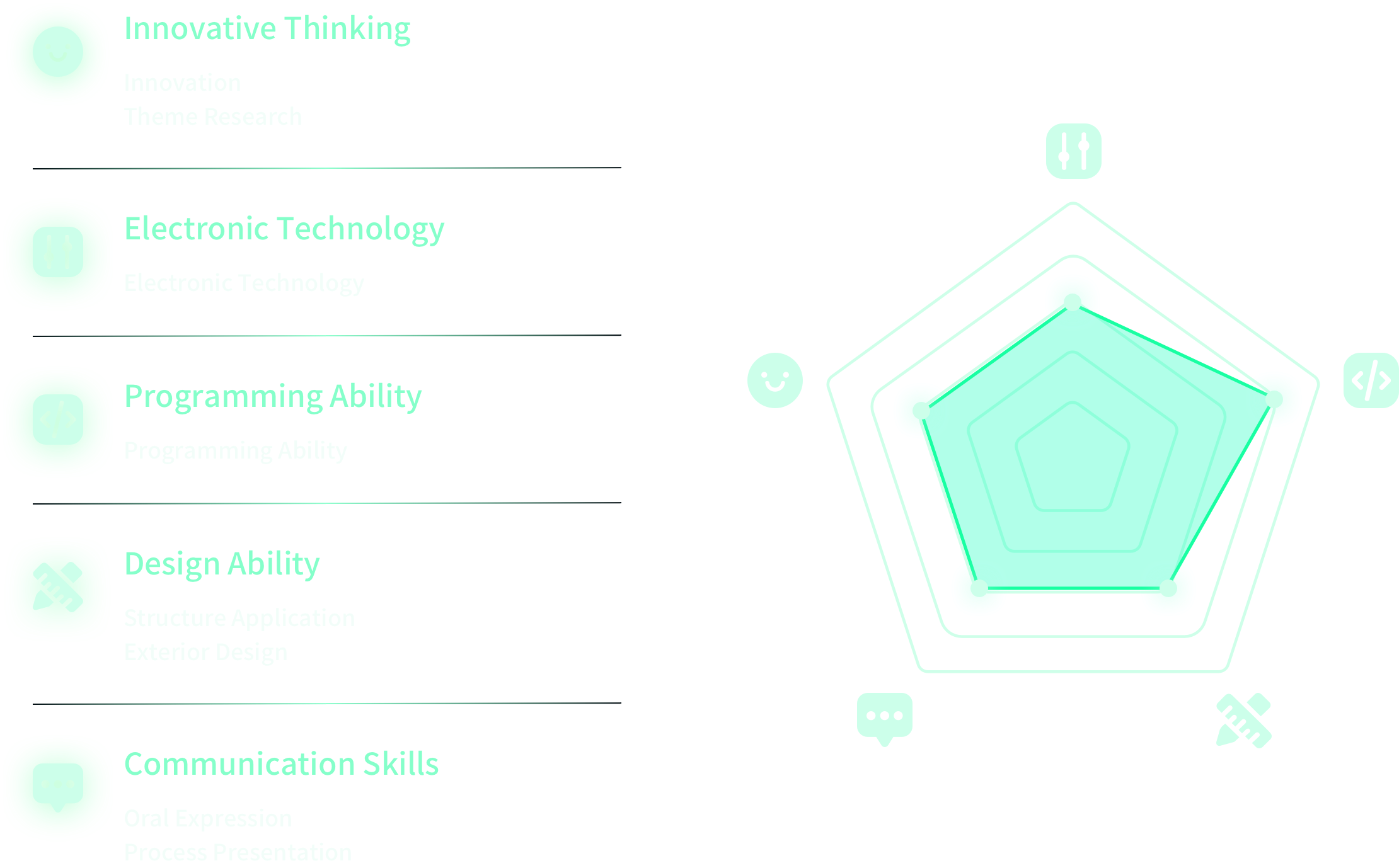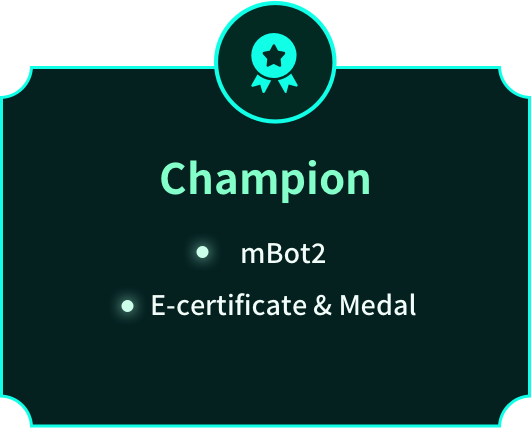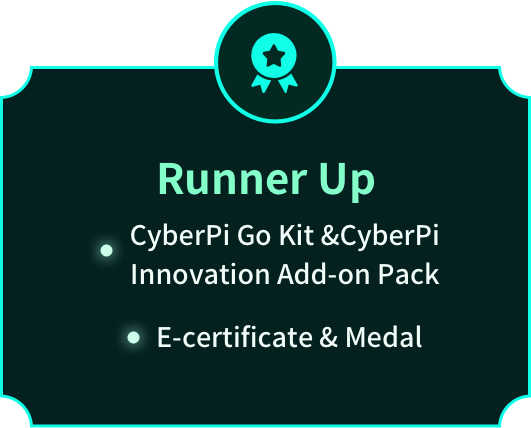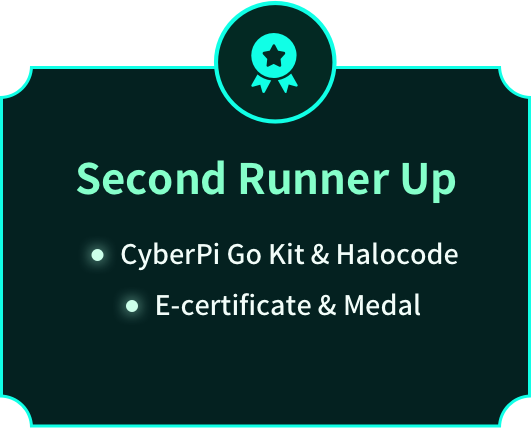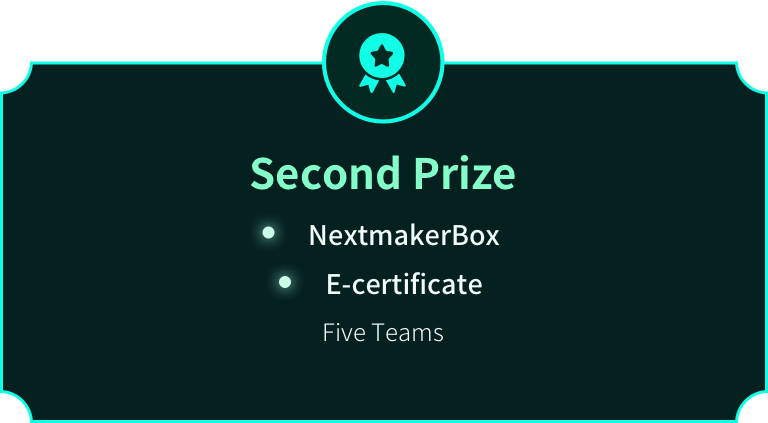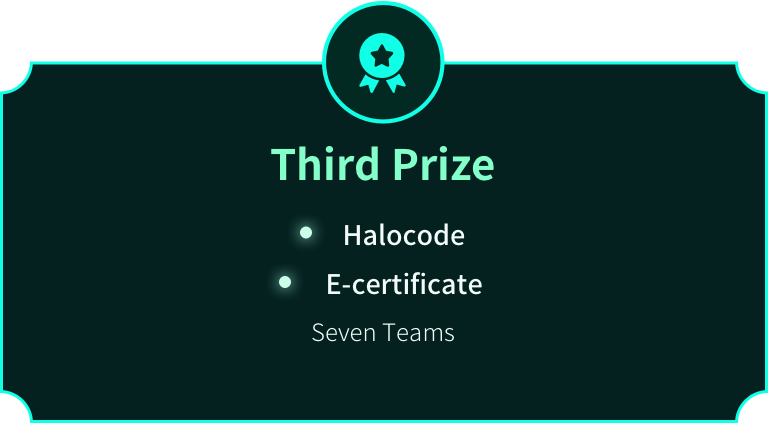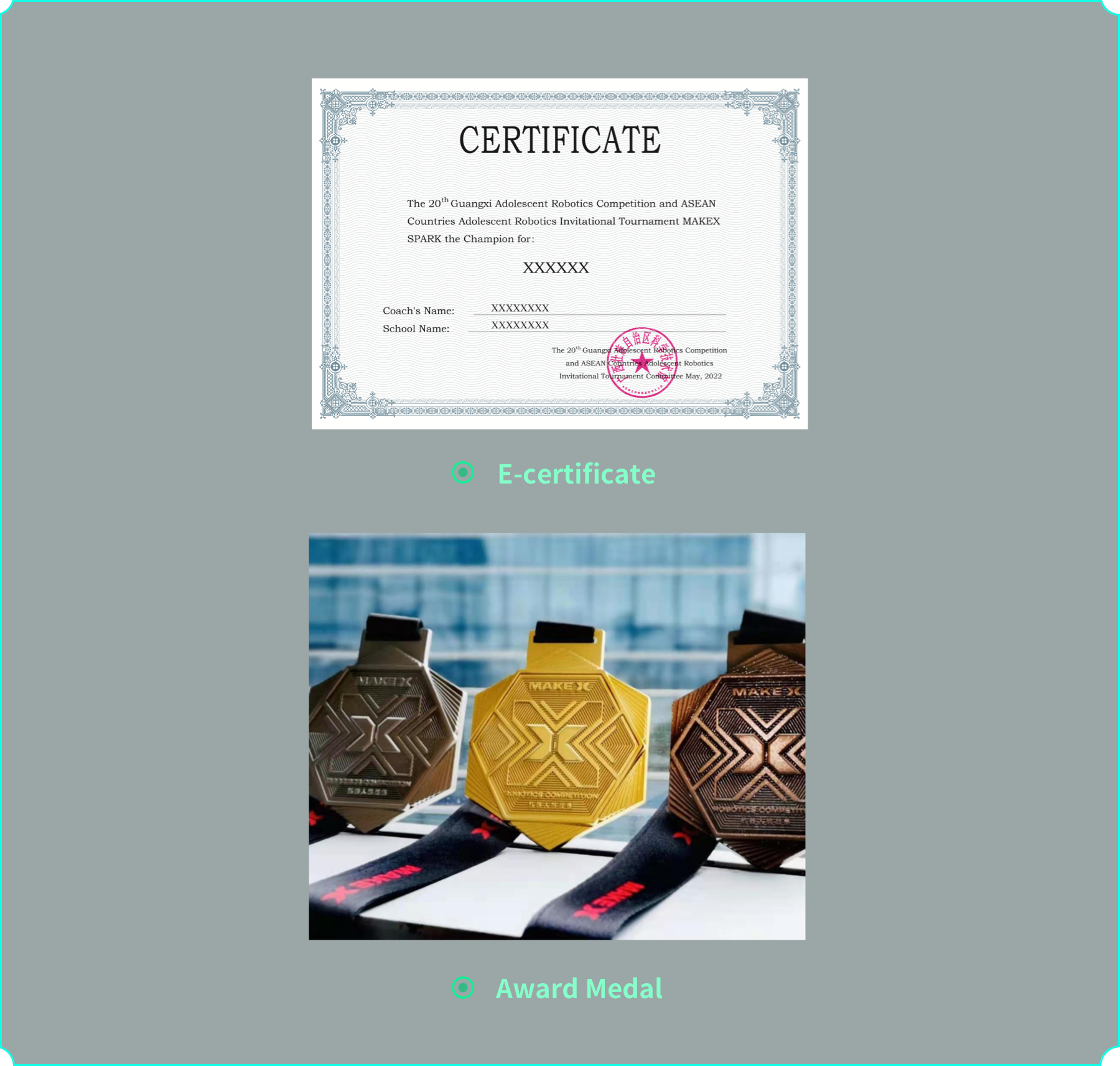 Previous Excellent Projects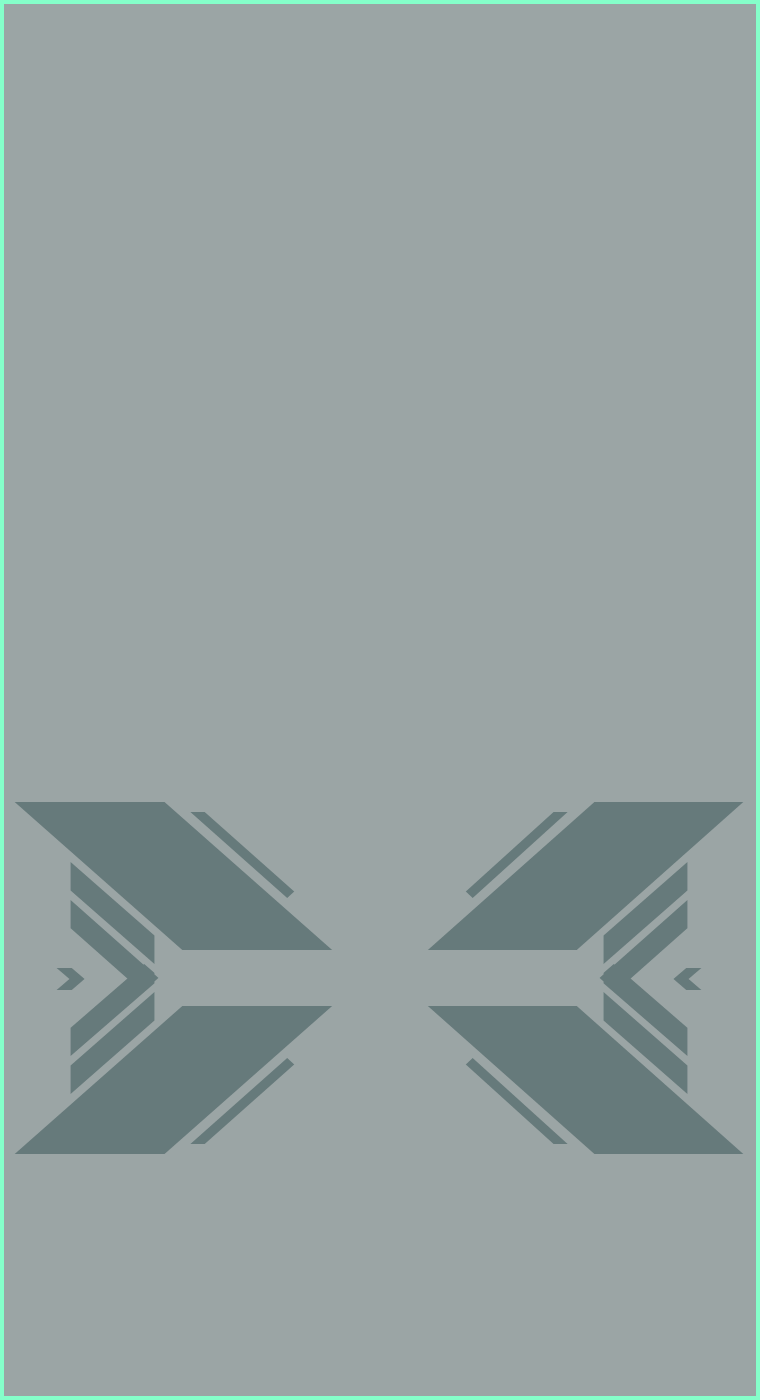 Smart Emergency Ambulance and Traffic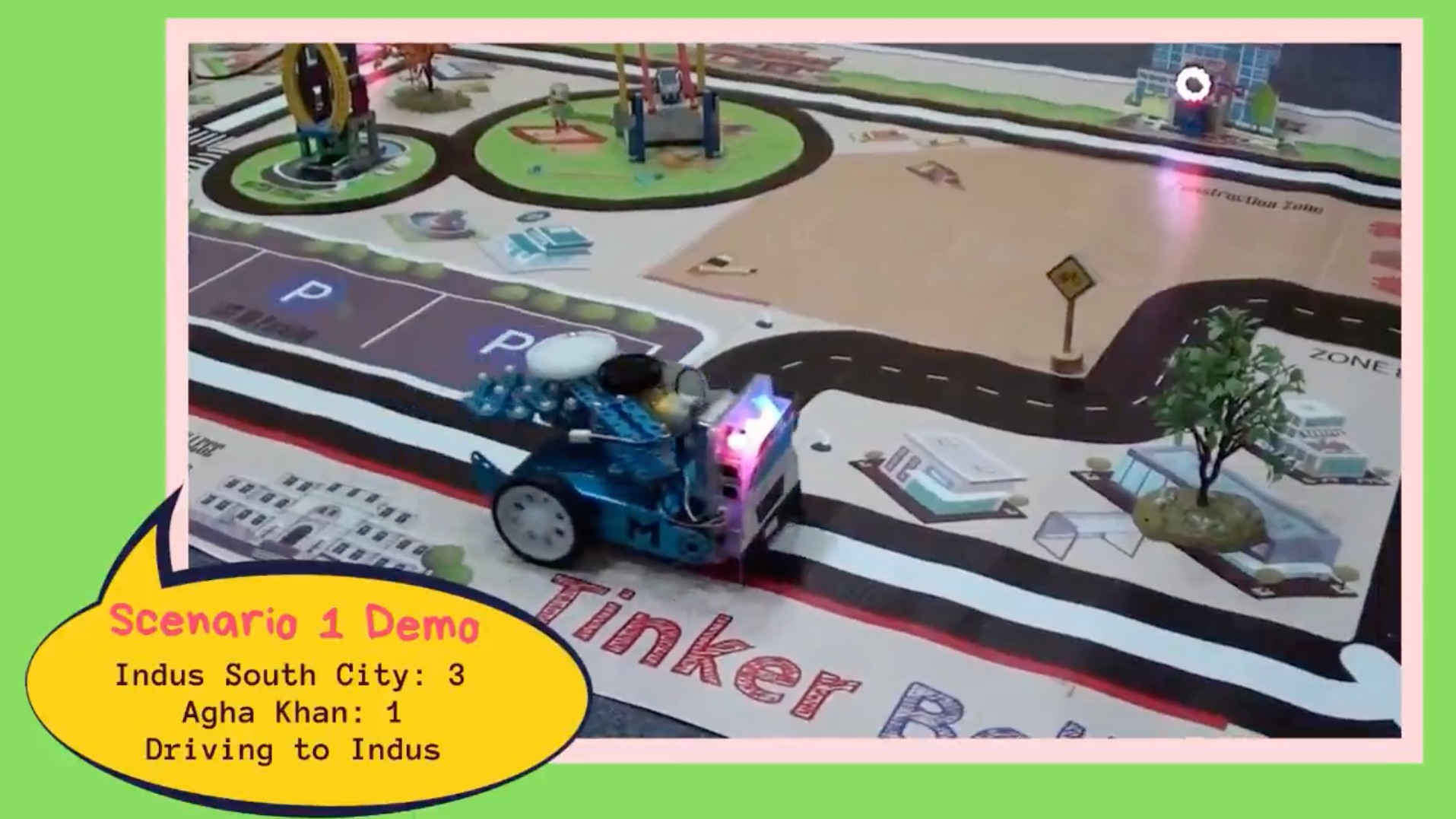 Smart Emergency
Ambulance and Traffic
During my research on my MakeX project topic, I found some scary and interesting information:
-2020 Pandemic situation has taught us some very important lessons, that we must not ignore to ensure that such a crisis will not occur again.
We saw that first-world to third-world countries faced the same problem as they were not prepared.
https://planet.mblock.cc
/project/839442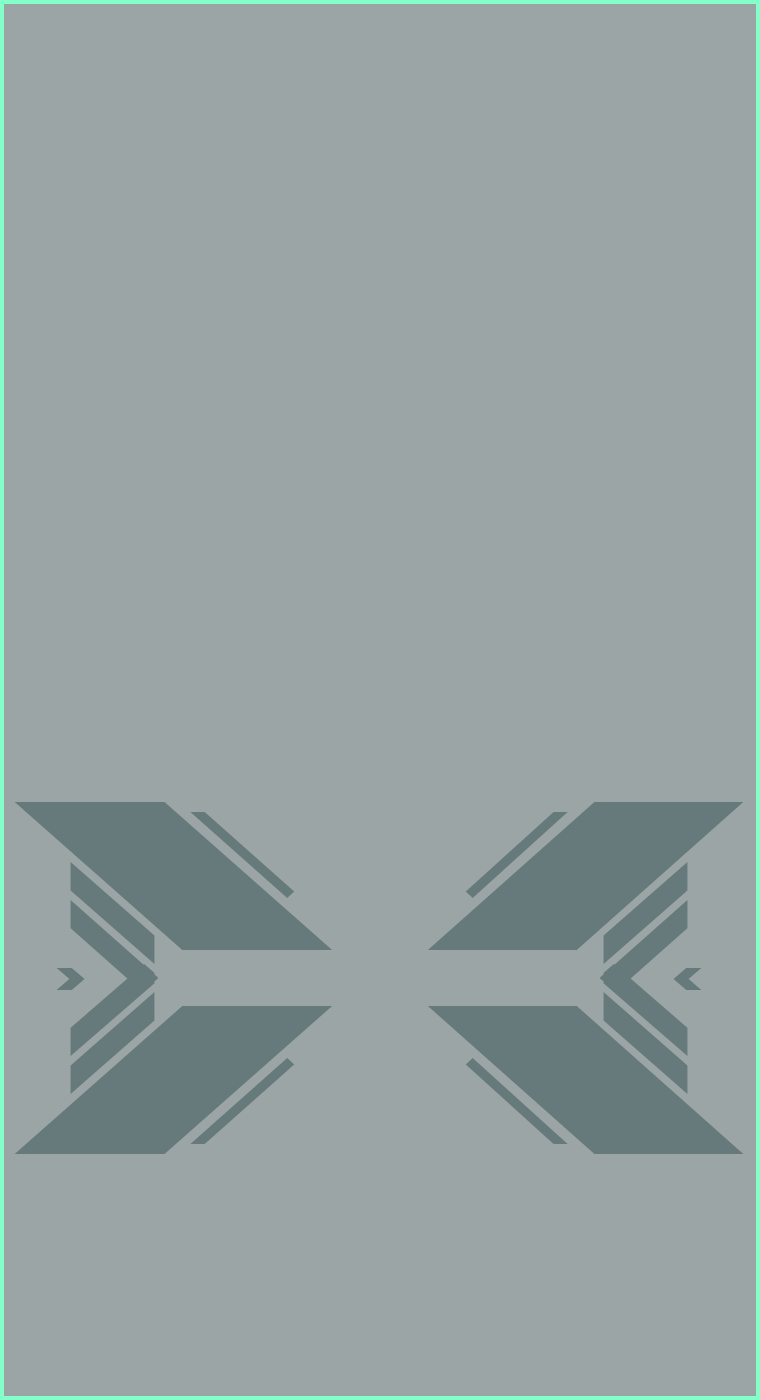 Care Consol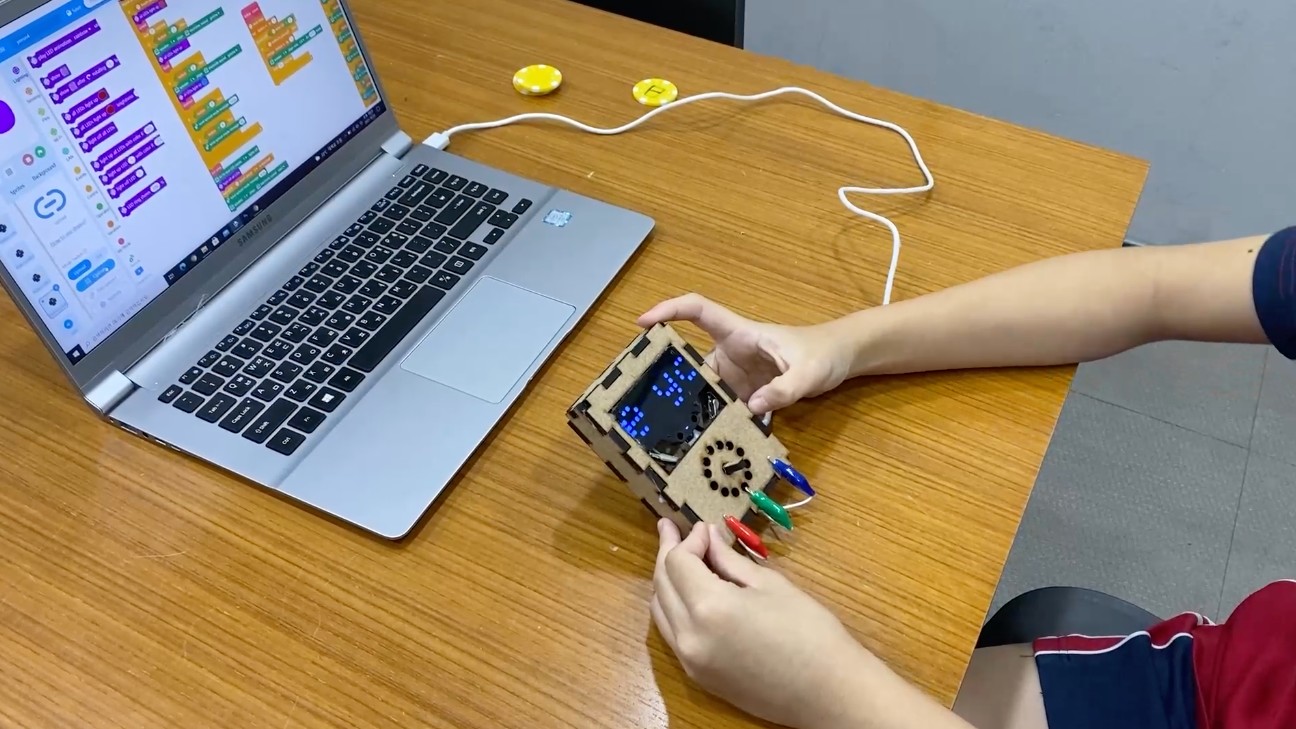 Care Consol is a device to motivate users into a more beneficial and healthier diet routine. When dieting, it is very easy falling off track and participating in dangerous diet plans. However, this device will always be there to back down into the right path whenever you need it.
https://planet.mblock.cc
/project/1146789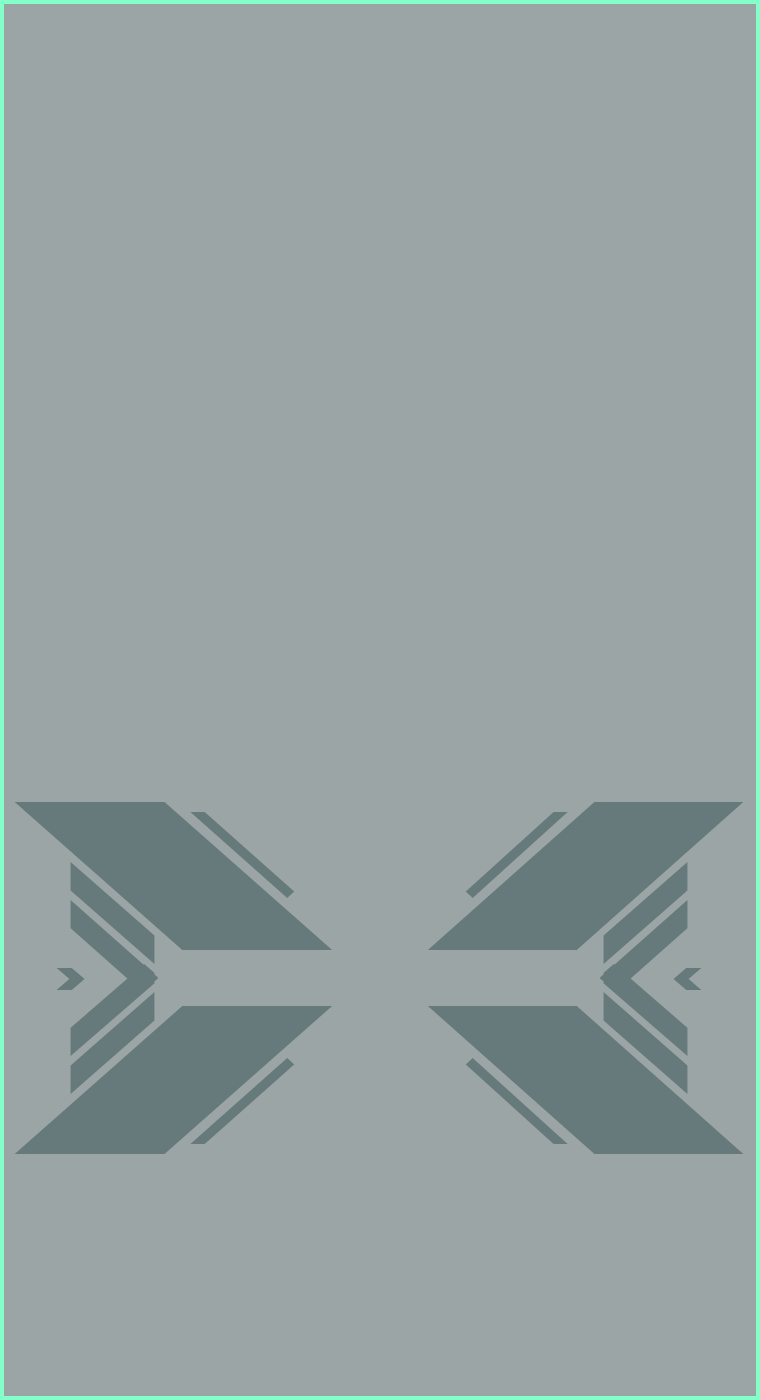 EASY PEASY HELPER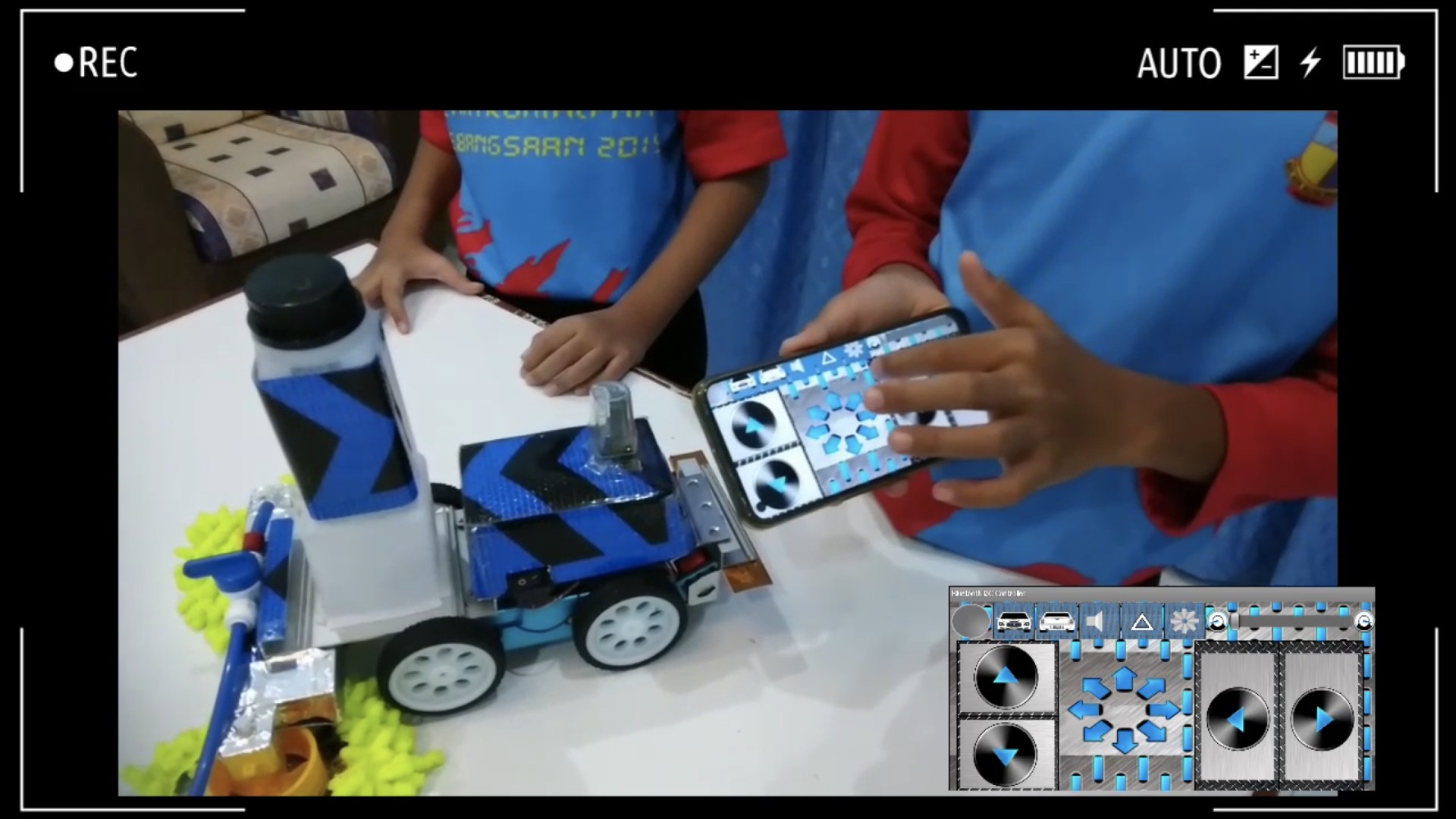 There are certain things in life which you have to do whether you like it or not. One of such things is household chores which all moms can't avoid. We decide to create an auto cleaner robot as a helper. It is a sustainable auto cleaner. It can sweep and mop the floors at the same time . It is user friendly because all of the members in the family can control it. This helper will make all moms around the world will smile broadly.
https://planet.mblock.cc
/project/1145754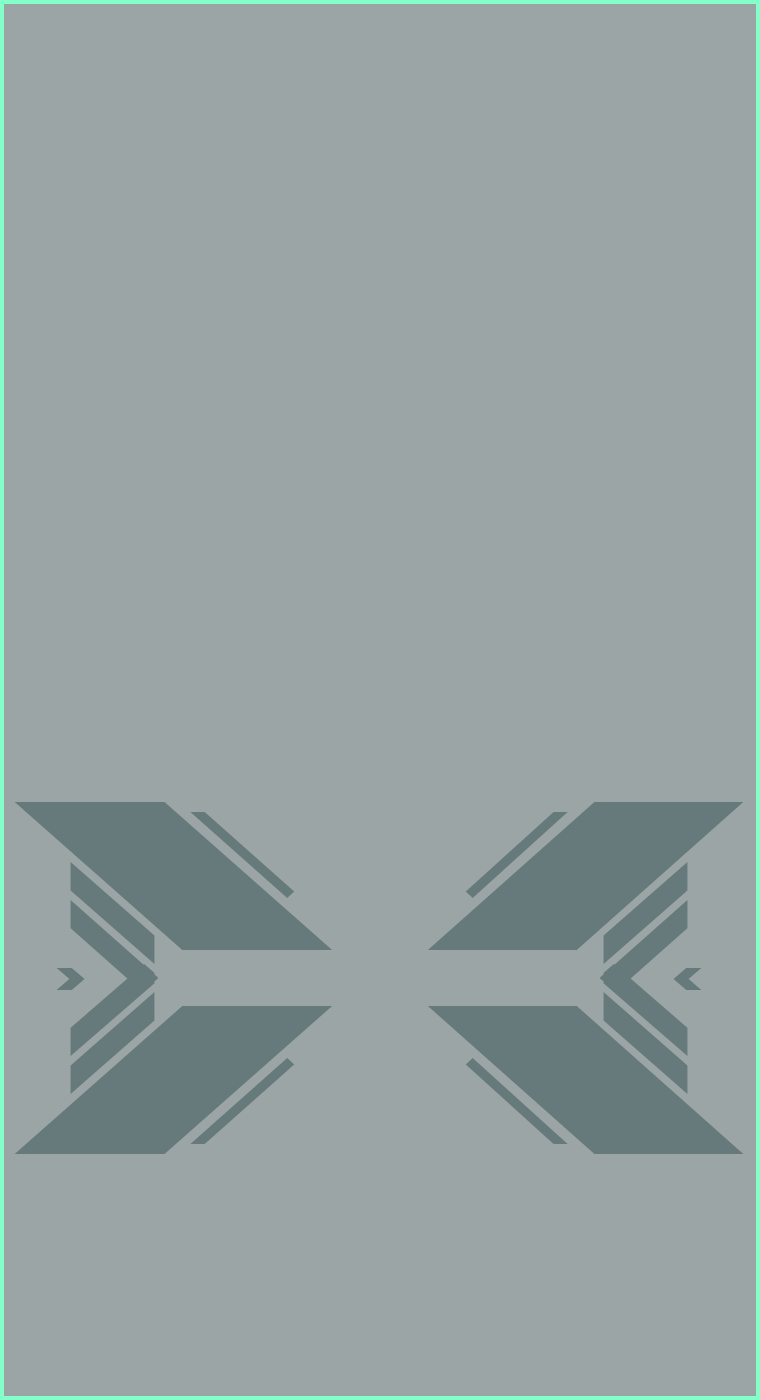 Automated Medicine Assistant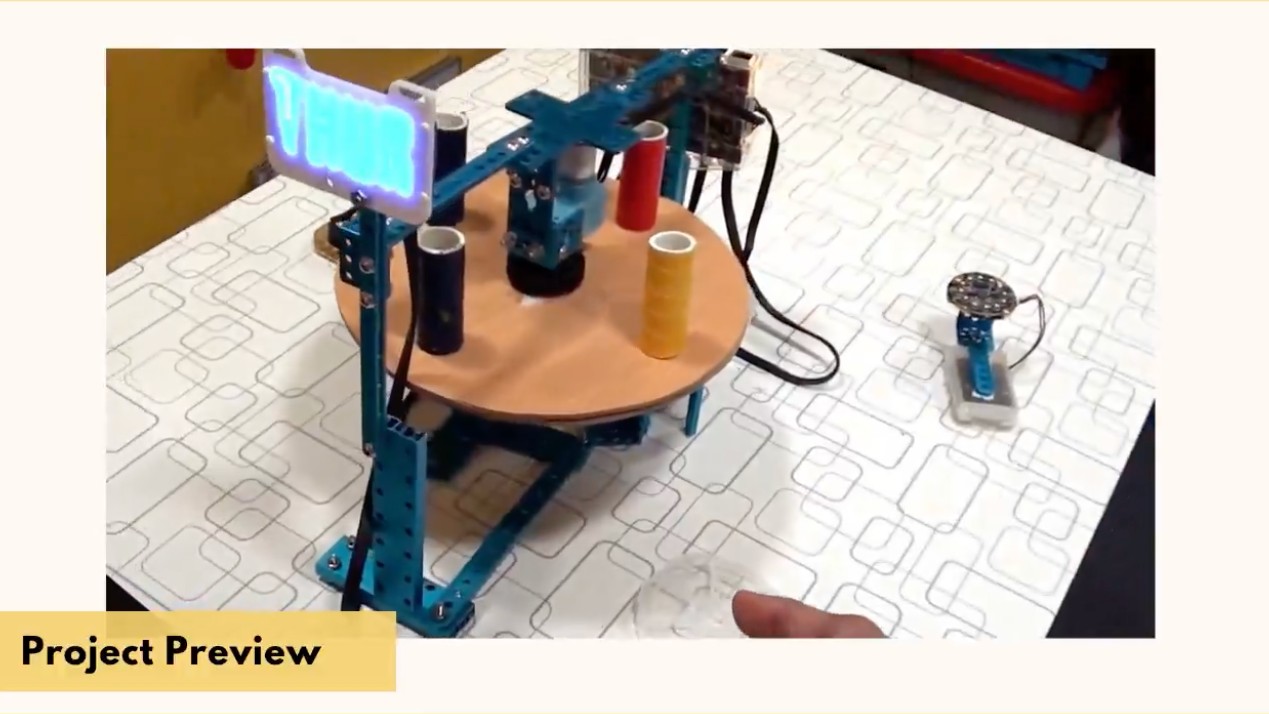 Automated Medicine Assistant
Healthcare is a global problem, countries big or small face this issue of providing ideal healthcare countrywide hence with the theme of coding with health in this makex competition I propose a solution to providing Elderly healthcare through technology.
https://planet.mblock.cc
/project/839410


Your Journey Through MakeX Spark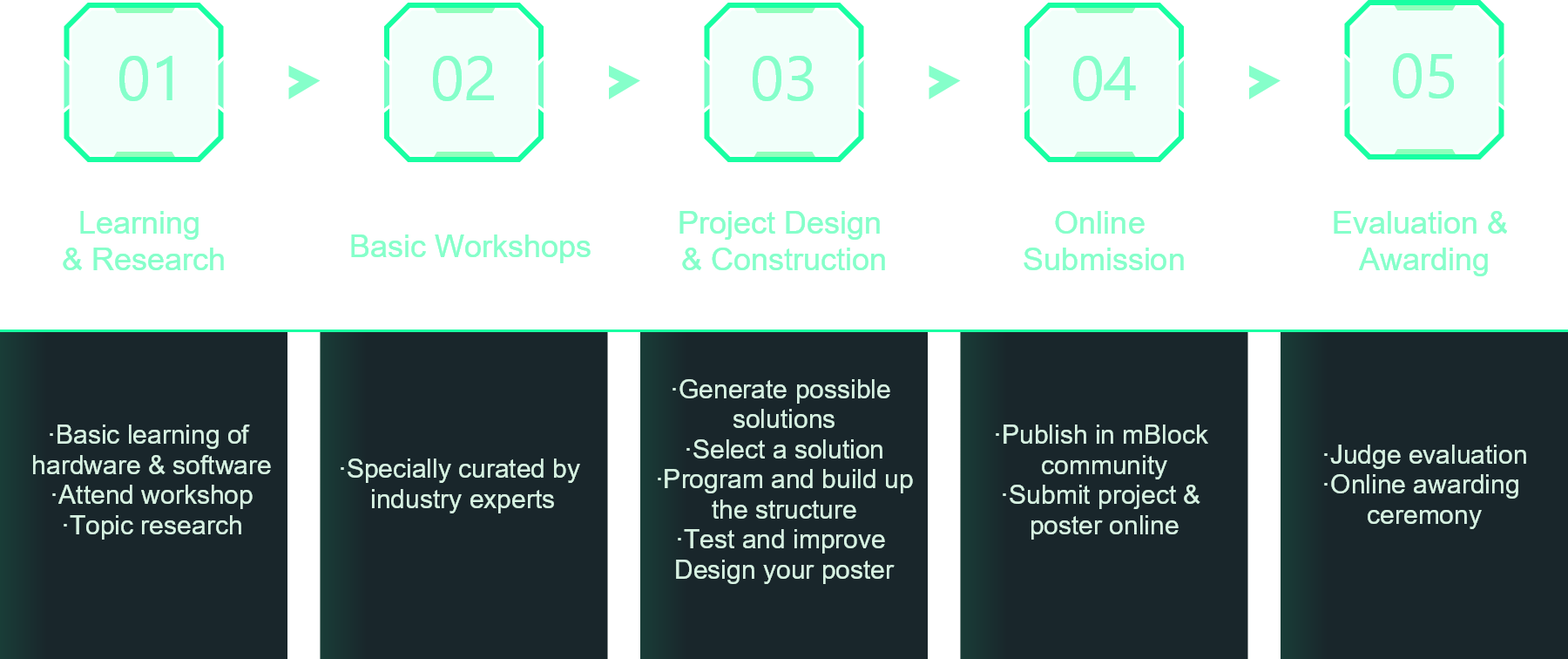 Each team should create the project based on the theme, and publish the project in mBlock community along with the picture and video.
>> Watch the video of Publish Project
STEP 2 : Submit Project & Poster
After publishing the project, each team should choose the project, fill in personal information, upload the poster and finish the submission during the valid period.
<< Watch the video of Submit Project & Poster
Participation Requirements
1. Team member:
1-2 contestant(s)
1-2 mentor(s)
2. Age:
Participant:6-13 years old
Mentor:18 years old and above
3. Each team can only publish one project to participate in a single match.
4. Mentor shall guide and supervise the students to carry out safe construction operation and tool use during the event.
1. Project should be created around the theme of the event and should submit before the deadline.
2. Each team must publish original and non-adapted project.
3. The submitted project shall cover the following contents:
2) Project Introduction ( The whole project is generally 700 to 900 words long, without exceeding 2000 words )
3) 3 or more clearly visible photos of project ( support GIF, JPG, PNG format, and the size of a single one should not exceed 10M )
4) 1 complete demo video ( support MP4 and MOV formats, with single storage no more than 200M )
Recommended equipments are shown as follows. If you want to buy any equipment, please contact the local distributor or MakeX Committee: makex_overseas@makeblock.com.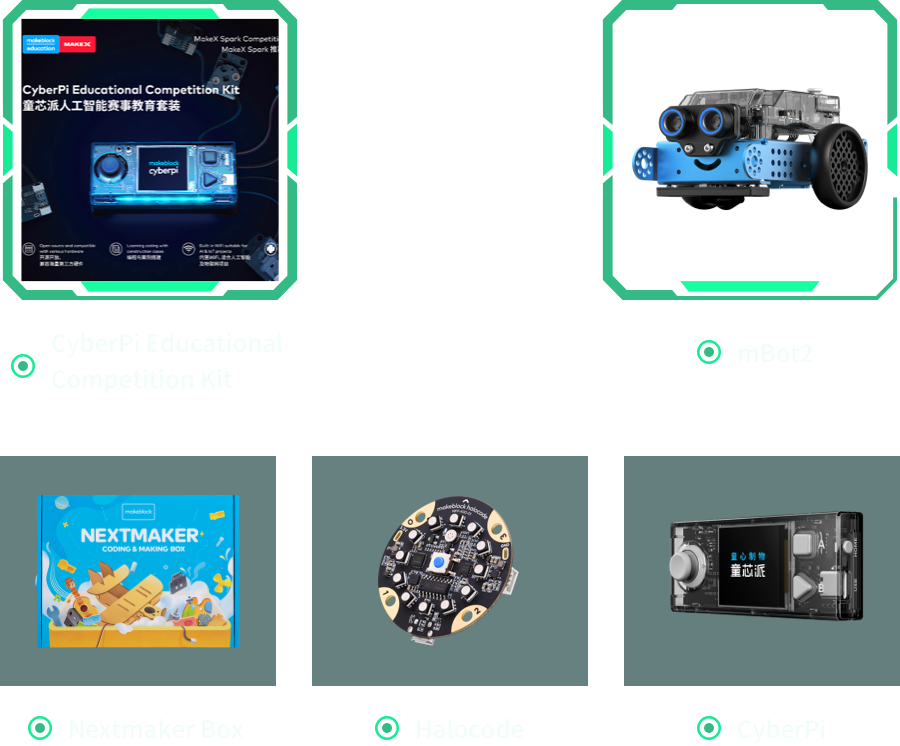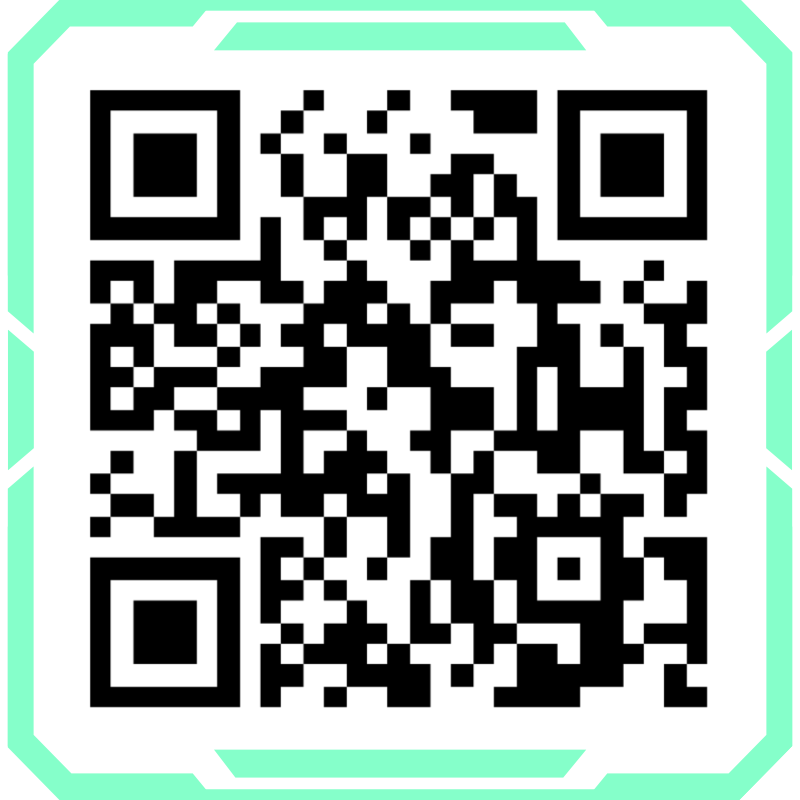 If you have any questions, please scan the QR Code or click the above link to join the 2022 MakeX Spark Group on Skype.
Thank you to all the contestants and mentors for joining the 20th Guangxi Adolescent Robotics Competition ASEAN Countries Adolescent Robotics Invitational Tournament- MakeX Spark Competition. The final result is listed below. The award certificates and score reports will be sent to each contestant via email. Those who are not awarded on the list will also get the participation e-certificate. Any questions please contact us via makex_overseas@makeblock.com
Thanks to the judging panel who put a lot of efforts into this competition. They are (in no particular order): Vivian Fung, Mohd Hisharuddin Bin Mat Daud, Antonius Juniadhi Soekendar, Melalaine B. Austria, Lo Heung Kwong John, Jomar P Cruz, Arwa Nassar, Zeljko Udovcic, Syed Bilal Hassan, Saleh Hasan Qoqazeh, Rayan Abdullah Al Anazi, Albert Wong, Aljazi Abdulaziz Alnuwaysir, Athar Ahmed Al Zuriqat.
DHIA ZAHRA-STRIKE – DHIA ZAHRA MOHD HISHARUDDIN
*The champion team will receive an E-certificate. Each member of the team will receive one medal.
A-Bot (Aquaponics Bot) – ETHEN LAU DEE HUNG
*The runner up team will receive an E-certificate. Each member of the team will receive one medal.
Smart Eco Home – Ihsan Hafiz Zaid
*The second runner-up team will receive an E-certificate. Each member of the team will receive one medal.
Nice Spod Final – Ananda Kirani Mahagitta Wicaksono
E.A.R.T.H.& Recycling Station Samuel & Katherine – Samuel Anugerah Winata & Katherine Grace Winata
Smart Future City – Gordon Augusto Pook
SMART BIN Version 1 – Khaninnat Sangsiri
Ro-Sem _Pro-Teen Team – Pro-Teen Team_ Joanna Marielle B. Austria & Cassandra Denise De Dios
ECO-FRIENDLY BLACK SMOKE EXTINGUISHER – LUIS MIGUEL R. CAPISTRANO, CAILA AUDREY C. ARAZA
Ro-Boat – Michaela Palad, Breindel Wynne Cabuyao
Fores-tree Planting Rover – Stephanie Gwen V. Jacela , Ronan Gabriel V. Intal
Solar Hunter – Riane Gwyneth S. Relos, Redgie Jasper G. Alaoig
Baby Shark Return and Earn – Chutikan Monaiyakool
A.C.E. Bot  – Enzo Dominic Perez and Lance Kenzo Posadas
Automated Waste Disposal System-Remix – Tisha Aurelia Yu and Stella Cynthia Jaya Oey
*Above each special awarded winner will receive an E-certificate.
Science and Technology Association of the Autonomous Region
Department of Education of the Autonomous Region
Guangxi Children & Youth Science Center
Guangxi Science and Technology Museum
Guangxi Students Extra-Curricular Training Base
Guangxi Popular Science Communication Center
Guangxi Association for Adolescent Science & Technology Education and related enterprises and public institutions