2021 MakeX Spark Online Competition
「Family Care」
Valid Period: 14:00, 8th Oct.-14:00, 18th Oct. UTC+8

 
Please follow the participation instructions for your first time.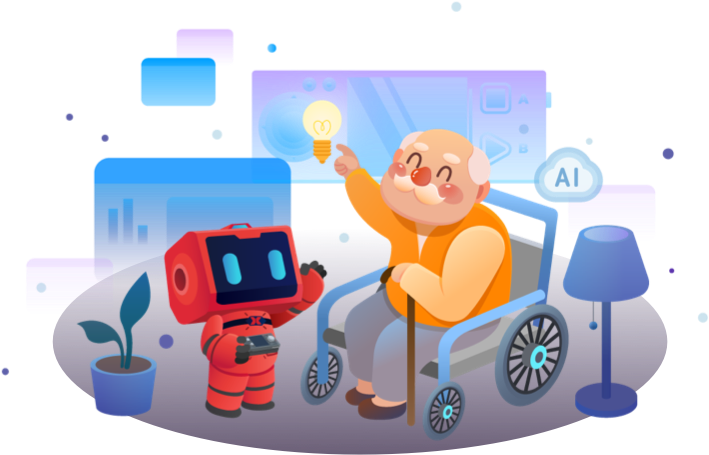 Participation Instructions
Thank you to all the contestants and mentors for joining the 2021 MakeX Spark journey. The final result of the 2nd match is listed below. The award certificates and score reports will be sent to each contestant via email within a month. Those who are not awarded on the list will also get the participation e-certificate. Please keep close attention. Any questions please contact us via makex_overseas@makeblock.com. 
Thanks to the judging panel who put a lot of effort into this competition. They are (in no particular order): 
Kyun Alex Wi, Jomar Cruz, Krittaphat Monaiyakool, Joshua Enwonwu, Anadhi Balaji, Pornpun Aussawaputchara, Saleh Hasan Qoqazeh, Daesoo Kim, Salman Nasser Al Qahtani, Tan Cheng Yian, Arwa Ahmad Nassar , Sia How Kee, Kathy Rutherford, Mohd Zaki Bin Ghazali, Sharina Yunus, Abdullah Al Hakeem, Evaleen Binti Samamjuis, Mohd Hisharuddin Bin Mat Daud, Lo Heung Kwong John, Antonius Juniadhi Soekendar, Mohamad Yusof Bin Mohd Said, Jooyoung Kim, Purushothman Munusamy, Daniel Edwards.
Smart Safety Box for family–Kimberly Jethrokusumo-Shellina Clarabelle Wiruisusanto
EVO Smart Wheelchair–Nicholas Steven Wartono-Brijesh Puvvada
Care Consol–Kailey Kim
HABO (House Assistant Robot) — Nadya Clara Soekojo
Easy Peasy Helper –Muhammad Arsyad Hakim Bin Mohd Asri-Ilmam Aiham Bin Suhaili
Smart Medicine Box–Ganpitcha Rungrattanaprasert-Gunpipat Rungrattanaprasert
D-Guardian–Ethen Lau Dee Hung-Mindy Teo Jia Shan
*The Young All-Rounder team will receive E-certificate and one CyberPi Go Kit. Each winner will receive one Young All-Rounder Medal.
Nano Syaiful Rohim
Wonjun Lim
Uzma Khatoon
Abimanyu Theophano
Angela Xu
Beyond Coding
Tinker Bell Labs
Bina Bangsa School Malang
Bina Bangsa School Semarang
Michigan Youth Empowerment
*Each awarded mentor or organization will receive an e-certificate and one mBot2.
Smart Energy Efficient Bed Lamp–Ibrahim Bilal
Friendly Elevator–Gonzalo Patricio Burgos Vilchez
Snack Vending Pet–Hyun Ho Lee-Jin Ho Hong
Automatic Packet Robot by Acacio–Acacio Benedict Patricius
Pandi–Cristina Elizabeth Campos Gutierrez
Home Bot Helper–Zera Uensupa
Disinfectant Care-Jotta and Chelsea Bbskjp–Dominique Chelsea Richards – Jotta Alecia Sudharmadi
Smart Fan–Seo In Kang-Jin Oh Kim
Talking Doll–Dong Hyo Shin
Oxygen Concentrator I Cares–Gordon Augusto Pook
Game Controller–Hajun Ryu
Smart Close Detection Door–Jung Hwan Lee
Caring Home–Reena Choi
Mischa Mbot Cleaner–Mischa Gabriella Lee
Habit Watch–Shi Wu Yoo
Smart Kangaroo Diary–Chutikan Monaiyakool
Appoint-A-Bot–Ali Khan
Vitabot–Jason Kennedy Yang
Smart Pet Feeder–Helsea Harjanto-Clarissa Giovanna S. Hendratanto
Hand-E-Bot–Ameer Ali Jamot
Sani–Robert Ng-Richard Ng
Smart Trash Bin–Drian Atsyandy Gunawan-Eugene Gideon Liem
Run Clock–Si Hwan Park
Ropec – Fiona–Fiona Lavenia Richelle
ActiveZone–May Yan Lee
Study and Break Timer–Aiden Wang-Derek Chen
Dish Cat–Alison Ho
Light Sensor for Night–Ji Hong Jung-Tae Hoo Kim
Steam Room for Little Children–Sofía Shengsí Gonzales Leon-Alejandro Shengde Gonzales Leon
Pet Helper–Beom Jun Kim
Robo Math 1.0–Jacobus Kenzo Kurniawan
Automatic Clothline Machine–Hendrix Low Zie Seng
Bird Bath–Rayyan Shoaib
Food Alarm–Zawwar Ahmed Jaffrani
Disinfection Chamber–Willie Tay Khai Boon
Halo Code LED Step Counter–Joshua Zou-Mason Wang
Guardian of the House–Stanley Hu-Eben Ge
Relax a Bot–Hannah Aisha Hassan
Apple Watch–Se Ah Park-Dana Baik
JoyBot–Kinsey Waluyo Lin-Elena Pangat
Smart Fishing Rod–Hamza Irfan-Mikail Shuja
*Each special awarded winner (Young Designer, Young Innovator, Young Engineer, Best Demonstration) will receive an e-certificate.
Family Care –Alicia Jacqueline Santoso
The Smart Kitchen Alarm–Johnson Hermawan Tedy
Smart Retractable Drying Rack With IOT Final–Dhia Zahra Binti Mohd Hisharuddin 
Daily Health Check &Automatic Medicine Box–Kang Jooyoung
Time Bot–Adrian-Michael
Pet Caring Technology–Jordan Faith Suryaatmadja
Super Bath–Liendo Pelaez
Pro-Dog-Tivity–Celina Gresiana-Louvell Matthew Senjaya
Speafan–Seung Min Chin
Simple Robo v2–Josch Evans Chia
Project_Citadel–Helgah V. Conejero -Niña Rita Pelayo
World Vision-2.0–Mathias Alexander Chang Ramos
Fahesa Care by Robonotive–Nicholas Matthew Tjakra-Chloe Valencia Tjakra
Smart Rabits House Int–Jorge Gabriel Chumbipuma Chumbimune
IOT Toilet–Ian Choi
Smart Indoor Garden–Matthew Alexander Dharmawan -Winston Fanson Suharsono
Water Dispener–Aydin Afaque
Anti Radiation Robot–Jonathan Aurelius Waluyo & William Jacob Buntoro
Smart Alarm Bed–Mu Geon Jung
Kovi bot–Jocelyne Feng
Faith Competition Family Care–Faith Gabriella Onggowarsito-Denzel Chen
Auto Fan 2–Matthew Wong Rong Cheng
MakeX Animal Alert Project –Hannah Wang
Caring Bed–Leo Chan Kim
FAB (Family Assistant Bot)–Ciaryn He-Isselyn He
Mbot Spark(1)–Jaeden Surianto-Carissa Handrian
S.A.F.E. Bot–Enzo Dominic Perez-Lance Kenzo Posadas
CareBot MakeX–Ian Kusmiantoro
Color-Blind-Bot–Mariam Javed
Mbot Cleaner –Neilson Marvelino Septiawan
H2c-4–Rainier Owen Harsono-Sebastian Hiro Nata Ong
Family Care–Willard Nathan Tjie
Family Pharmacy Care–Genesar Ginting-Winet Permata Ginting
Smart Alarm–Piero Alexander Gutiérrez Fernández
E.D.R.I.C–Samuel Anugerah Winata-Katherine Grace Winata
MARSH Programs–Samantha Clairine Utama-Lingga Mulyani Limaran
Spider Sibling–Ha Young Kim
The Sweeping Robot–Melvern Benedict
IAI Robot–Rachael Joycelyn-Stephanie Lioe
Complete–Jaden Benedictio Pranoto
Robot Toy–Syalomitha Aurell Harmanito
Rehabilitation Artifact–Yang Yu Ning -Sung Ji Yung
Water-Pot-Bot–Shayaan-Ul-Haq
Automatic Package Receiving Caring System–Stephanie Kezia Wiriosutanto
Sun–Su Sie Lee
Family Guardian Robot–Faith Abe Tanaya
All in Four Family Care Cetaceans–Kawee Deeruksa
Competition–Elise Husi
MBot Room Helper–Deave -Garren
Home Care–Kim Jiseong
Comfortable House–Jun Young Lim
FamBot Robot–Jovan Antonnio Chandra
Smart Appliance Shelf–Winnie Tay Hui Nie
Auto Workout –Daniel Cao
EssenBox –Jacob Danilo Abelita -Joaqui Nathan Yap
Gamenight Bot–Callista Dominique Fan
BortLivery –Tiffany Angelia-Laetitia Tjakra
Coins Sorting and Counting Machine–Chloe Low Syuen Teng
Constancia–Se Eun Park
Yanapay2.0–Joaquim Miguel Castro Benavides
Cleaner-Bot–James Christopher Setiawan-Gabriel Christopher Hauw
MakeX Spark Safe Home Happy Family–Sofia Victoria Paucar Arroyo
Smart Trash Collector–Abdur Rehman
Halo Code Save Family–Josiah Jethrokusumo
Smart Bone–Jerry Wang
Codey-Companion–Jason Xu-Ryan Xu
Love Alarm –Kulrada Junsawang
Mikail_Smart Gate–Mikail Mahad
The Global Bridge–Kaile Lin-Lexi Lin
*Each special awarded winner (Young Designer, Young Innovator, Young Engineer, Best Demonstration) will receive an e-certificate.
Publish&Submit
8th-18th, Oct.
Project Assessment
19th, Oct.-9th, Nov.
Results Publicity
10th-12th, Nov.
Online Awarding

28th, Nov.
*All the deadlines are subject to UTC +8, China time.
Elementary: 6-9 Years Old
Intermediate: 10-13 Years Old
1-2 Student(s)
1-2 Mentor(s)
*Contestants should use mBlock 5 to program projects. The hardware is not limited. Recommended hardwares are shown as following.
 If you want to buy any equipment, please contact the local distributor or MakeX Committee: makex_overseas@makeblock.com.
AI & IoT Creator Add-on Pack
Instructions(1): Publish Project
Instruction(2): Submit Project&Poster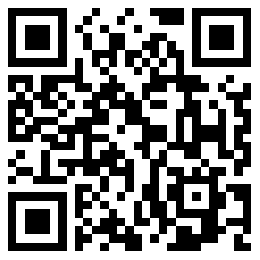 MakeX Spark Online Competition is a project-based creative design program for young people aged 6 to 13. The participating team will need to focus on the specific theme and devise a solution through software programming and hardware construction. The solution will be a demonstration project and a poster with topics including research, design-thinking process, construction scheme, and outcome summary. 

With the characteristics of low entry-level and flexible forms, Spark focuses on guiding teenagers to not only learn interdisciplinary knowledge and apply them to practical problems but also improve their problem-solving and logical-thinking abilities, developing their creativity and imagination. 
What comes to you when we talk about home? A nice house? A big dinner prepared by parents? A secret space for yourself? Or warm cares from family? A warm home refuels our bodies and spirit like a gas station. Amid the hustle and bustle of modern life, parents are always busy for business. When you hang out with friends, you cannot leave your kitties behind. But how to look after your company when you are apart? All you need is to take one more step, create your warm long-lasting care with ideas.
The theme of 2021 MakeX Spark Online Competition-2nd match is Family Care. Based on this theme, contestants are encouraged to build efficient projects for passing love and care. Here are some questions for you to think about: 1) How many family members are there in your home? Who are they? Have you met any problems when staying with them? What kinds of care do they need? 2) Do you know anyone who lacks family care more than others in your community? How can you help them? Let's create a Family Care solution with our brilliant ideas!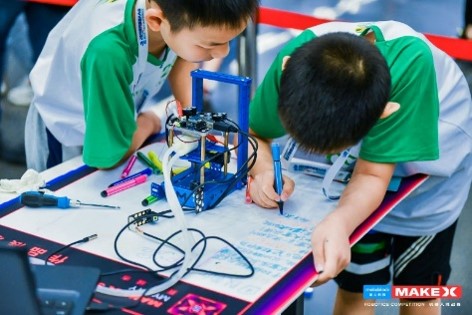 ☆ Project-based creative design program
Unlike most robotics or coding competition, it also requires creativity, design-thinking and presentation, working as a complete project circle.
☆ Have all-round development
You will get a comprehensive development by using logical thinking and innovation to design solutions for a real-world problem and demonstrating it to others.
☆ A fun solution to distance learning
It gives you an opportunity to study at home and have great fun while creating and learning.
☆ Experience the joy of sharing
You are encouraged to showcase your project in the global community and share your experience in the online awarding ceremony!
☆ Compete virtually and submit online
You are free to complete your project anywhere and submit it online.
☆ Attend basic Workshops
The training workshops or webinars organized by MakeX will be open to all participating teams, with a variety of interesting and practical topics.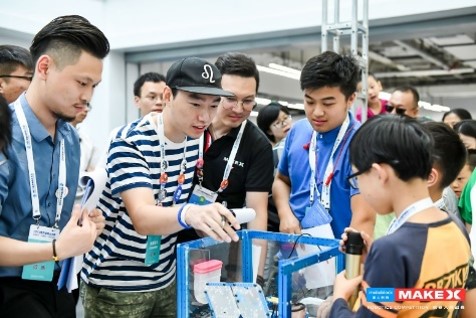 "I was not so convinced that our students could be able to participate in the competition after 3 months of intensive training. And I thought competitions or winning is not that important to them, but I was wrong. When they need to design, construct, and present their work at the end of the project, they surprised me by their commitment and creativity."
Laura Wu
Mentor from STEM@IT
"We had quite problems with organization, because of the pandemic. Older students don't have classes in school so we had to collaborate online. There was no problem with theory and discussing ideas, but when we had to do the practice part, there were a bit of hiccup. Some of them managed, some didn't. But idea and preparation will stay with them for some other competition with the similar theme".
Zeljko Udovcic
Mentor at C.H.A.O.S.
"MakeX is a terrific teaching material for young students to develop coding creativity and experience. Make X which has much better quality than any others in the market makes students highly concentrate on their projects. The best point we learned is that coding education should be to stimulate students' interest, not just cramming something to their brain."
BeyondCoding
Excellent Organization
Your Journey Through
MakeX Spark
Specially curated by industry experts
Publish in mBlock community
Submit project & poster online
Judge evaluation
Online awarding ceremony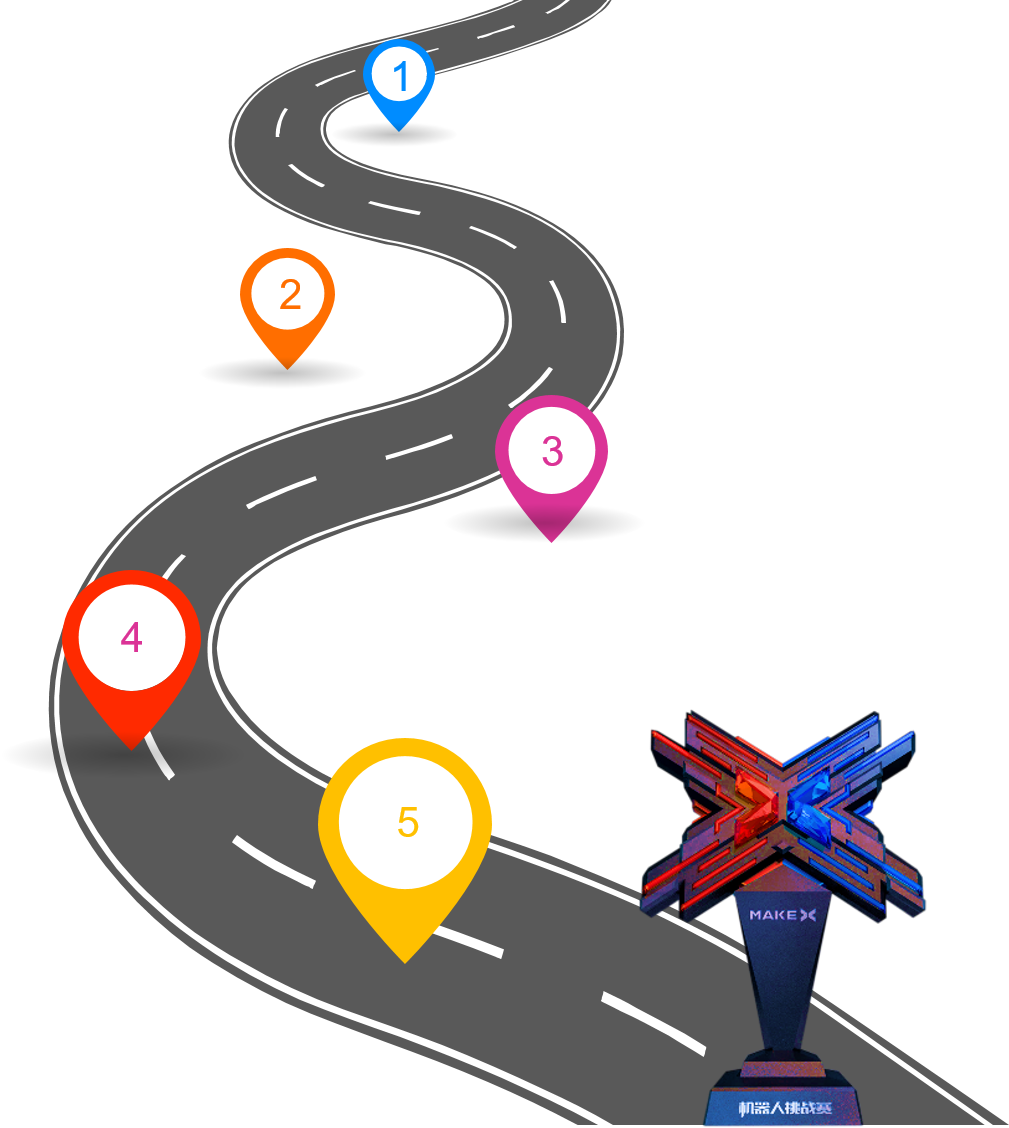 Basic learning of hardware & software
Attend workshop
Topic research
3. Project Design & Construction
Generate possible solutions
Select a solution
Program and build up the structure
Test and improve Design your poster
2021 MakeX World Championship
Young All-Round winners qualified to 2021 MakeX World Championship
Special Award winners eligible to apply for the 2021 World Robot Contest
Through MakeX Spark, contestants can reflect on their abilities in five dimensions.
*Under the premise of complying the rules, contestants may receive a STEAM Ability Assessment Report. The diagram on the right is an example of the abilities distribution.

ELECTRONIC TECHNOLOGY
Use various types of electronic modules
Achieve the functions of the project accurately and smoothly

PROGRAMMING ABILITY
Proficient in applying programming concepts or algorithmic techniques
Concise program with no bug

DESIGN ABILITY
Design complex mechanical structures
Use a variety of maker or art materials to design the outlook

INNOVATIVE THINGKING
Unique and novel solutions
Clear target users and project positioning, highly related to the theme

COMMUNICATION SKILL
Speak fluently in the demonstration video
Show the complete problem-solving process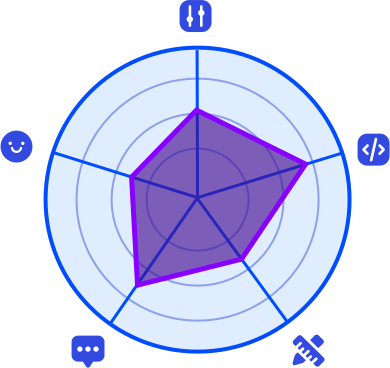 E-certificate & Medal

Cyberpi Go Kit 
In each competition, the top six contestants of the total score ranking can win the " Young All-rounder " award (can be received together with one special award). The winners of this award are qualified for entering MakeX World Championship, and they also have the opportunity to apply for the entry of World Robot Contest.

All the contestants receiving special award(Young Designer, Young Innovator, Young Engineer, Best Demonstration) have the opportunity to apply for the entry of World Robot Contest.
The Excellent Mentor award is comprehensively decided according to the number of contestants and award-winning projects instructed by the same mentor. The quota of this award is five for each match.
The Excellent Organization award is comprehensively selected according to the number of contestants and award-winning projects provided by the same educational organization. The quota of this award is five for each match.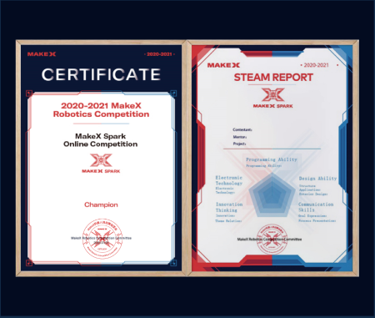 E-certificate & STEAM Report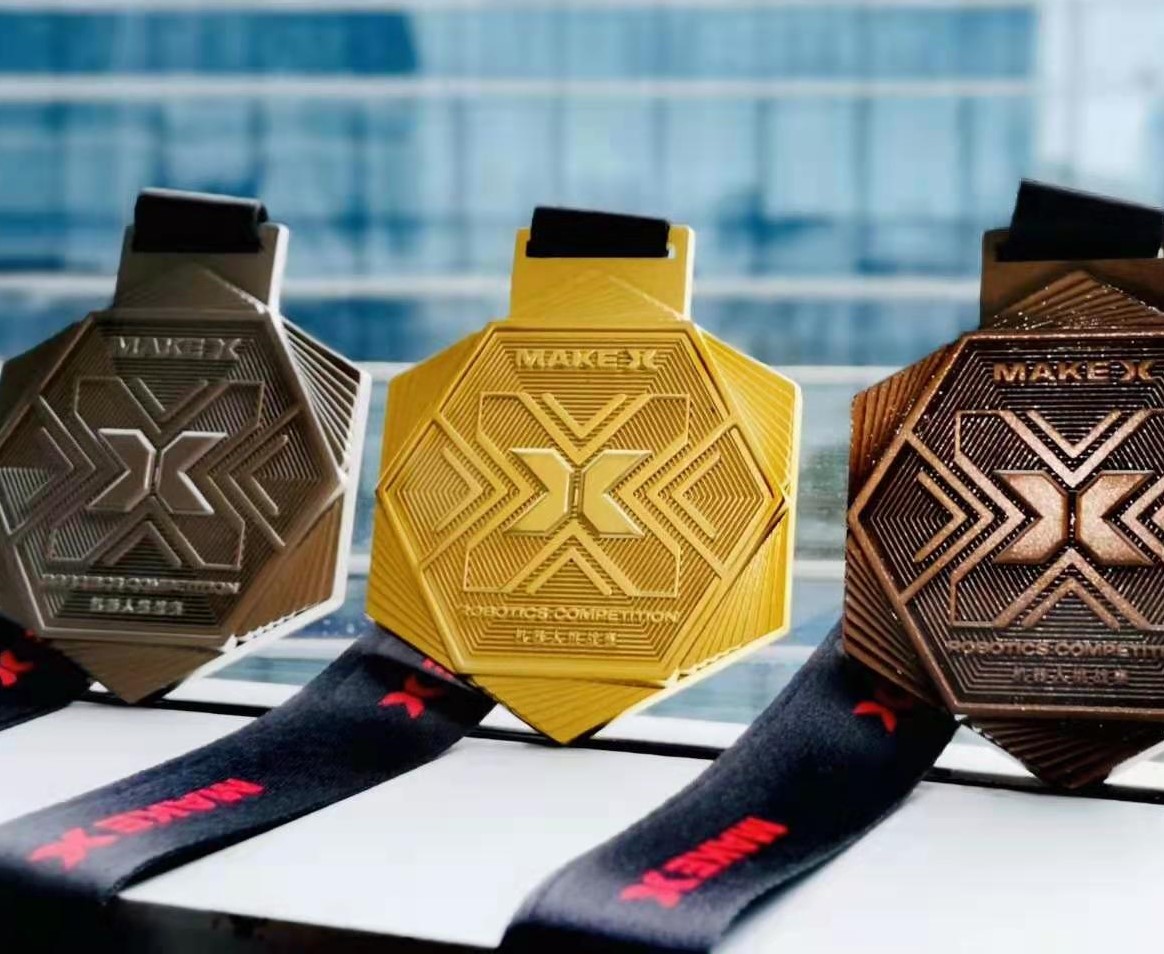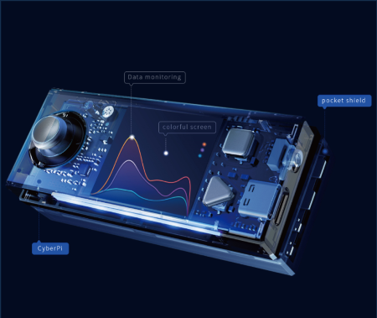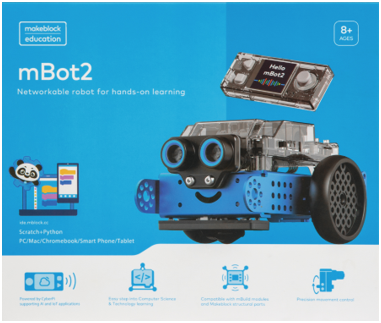 Young All-Rounder: Each Young All-Rounder winner will receive an e-certificate, one Young All-Rounder Medal, and one CyberPi Go Kit.
Excellent Mentor / Excellent Organization: Each awarded mentor or organization will receive an e-certificate and one mBot2.
Special Awards Winner: Each special awarded winner (Young Designer, Young Innovator, Young Engineer, Best Demonstration) will receive an e-certificate.
Not-awarded Participant: The contestants who have not won any awards will receive a certificate of participation.
* Displayed in no particular order.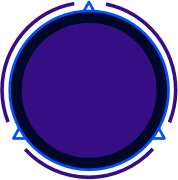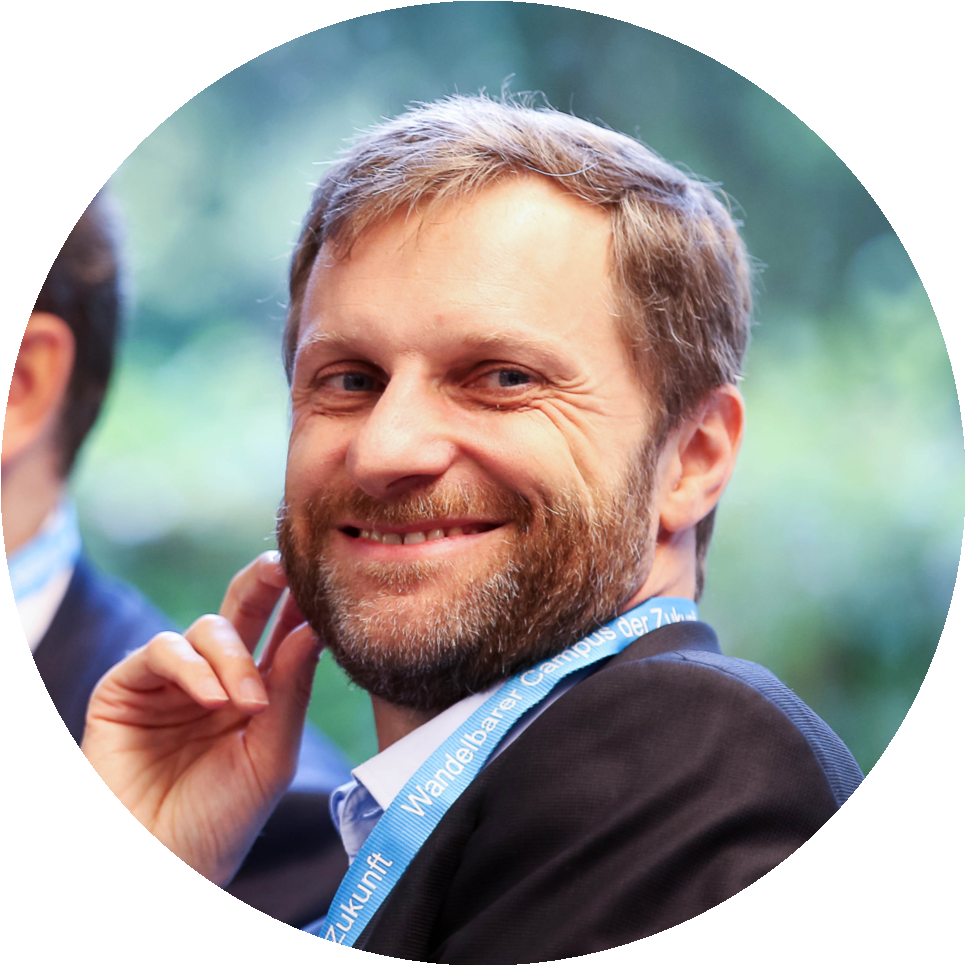 Prof. Dr. André Bresges is director of the Institute of Physics Education, the University of Cologne.
He currently researches the application of digital media in science education and the use of Learning Management Systems for K-12 and higher education. He is part of the Committee for Educational Technology in the American Association for Physics Teacher (AAPT).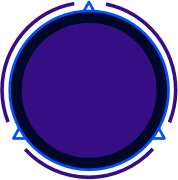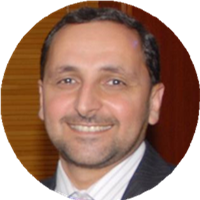 Dr. Khaled  is the Assistance Professor of Intelligent Systems, College of Computing & Information Technology, Canada. He got Ph.D in computer science from Salford University- UK.
His Research is related to the development and evaluation of novel intelligent and visualization systems that involve the digital signals and images using artificial intelligent techniques and pattern recognition.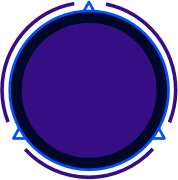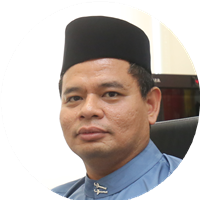 Dr. Nasharuddin Zainal is a lecturer in Computer & Communication Engineering at the Department of Electrical,  Electronic and Systems Engineering,The National University of Malaysia.
He received Ph.D in Engineering from the Tokyo Institute of Technology, Japan. He is a professional Engineer registered with the Malaysian Board of Engineers, a senior member of the IEEE and  a registered Member with the Malaysian Institute of Engineers.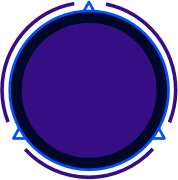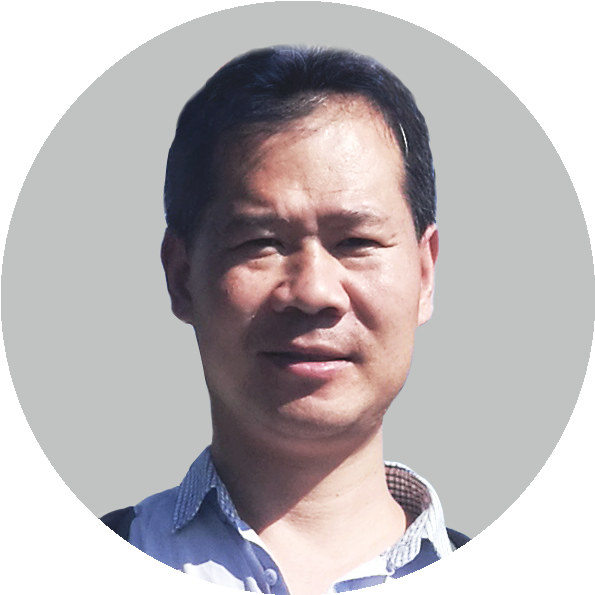 Mr. Shuaiqi is an associate professor and senior engineer; former R&d director of Multimedia Division of Tsinghua Electric Power Simulation Laboratory.
He obtained 1 national utility model patent and 7 software copyrights, with 16 years of experience in programming teaching, software development and management, and rich experience in innovation education and STEAM course design.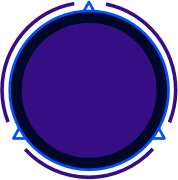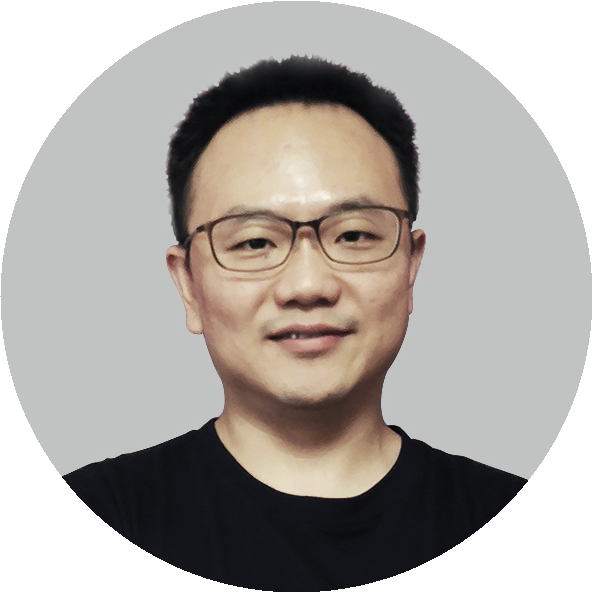 Dr. Fei is graduated from The College of Mechatronic Engineering and Automation, National University of Defense Technology,with doctor degree of engineering, research focusing on robot control. 
Since 2004, he has participated in many RoboCup international and domestic high-level competitions as the chairman of the organizing committee. He is also the Head referee of 2016-2019 VEX Robot Asian Open.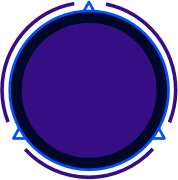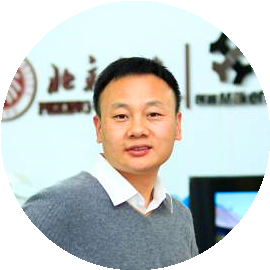 Mr. Lei is the former director of Innovation Project of Peking University Maker Practice Education Center, member of Global Youth Artificial Intelligence and Robotics Competition, and head of EwC-Entrepreneur World Cup China.
He is engaged in student innovation and entrepreneurship practice education for many years and won the Innovation Practice Award of Peking University for two consecutive years.
Judge panel of the 2021 MakeX Spark Online Competition consists of a Chinese jury and an English jury, each composed of judges, senior judges and expert judges. The Chinese jury is responsible for the assessment of the three Chinese competitions, and the English jury is responsible for the assessment of the two international competitions. All the project assessment work will be online. Each project is scored by several judges, and the disputed projects will be sent to the senior judges.

Hosted by: MakeX Robotics Competition Committee

Organizer: 

Shenzhen Makeblock Co.,Ltd